Jawai Bera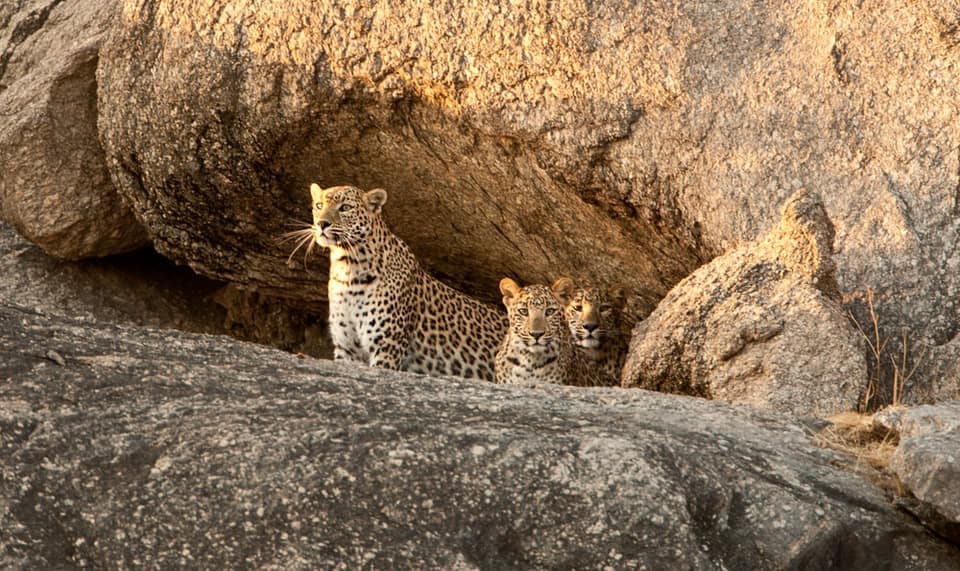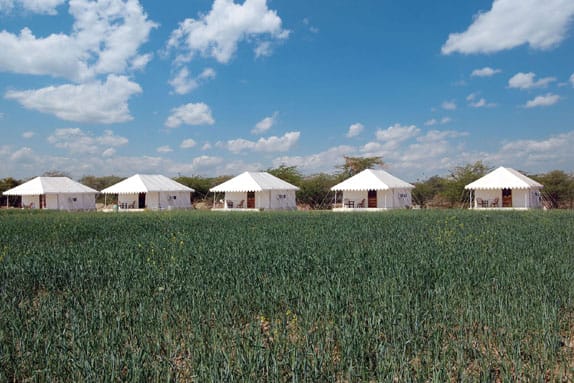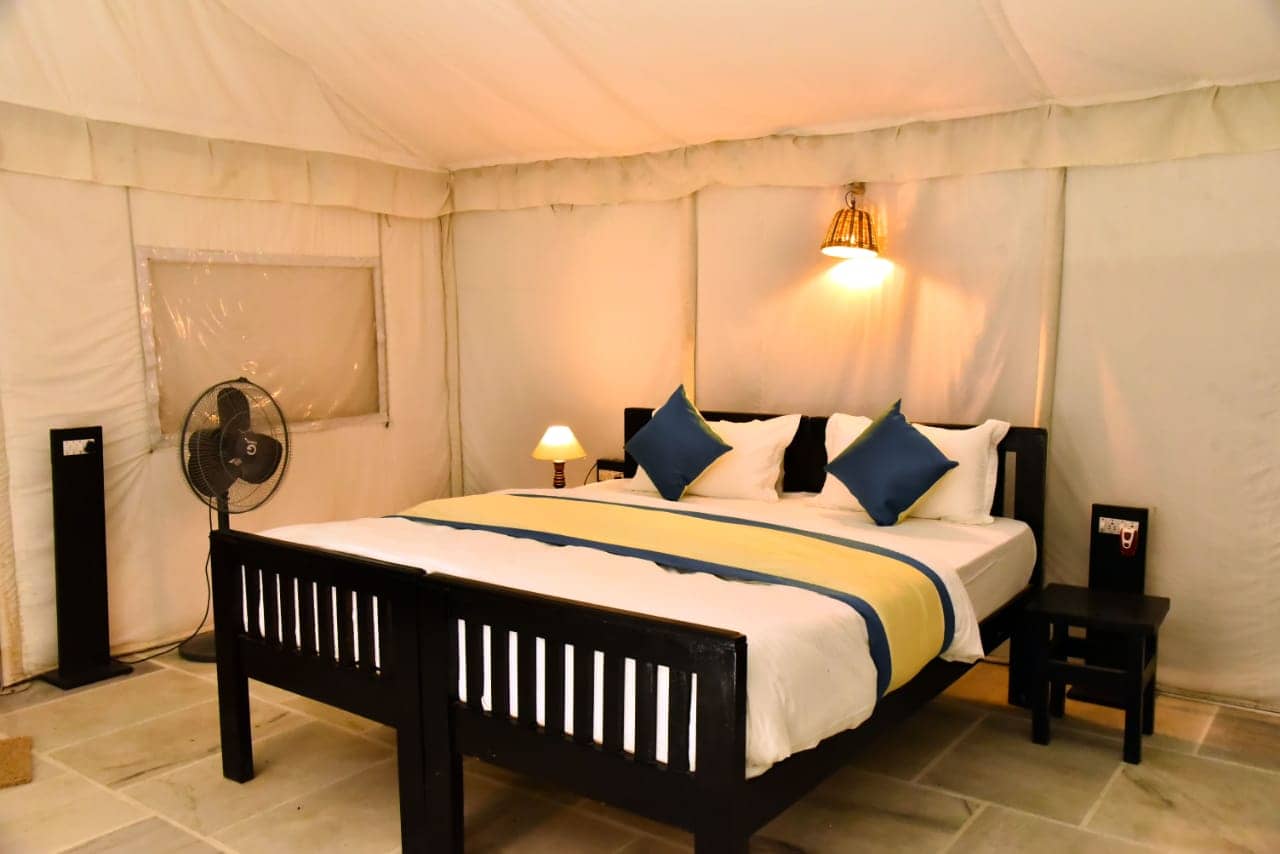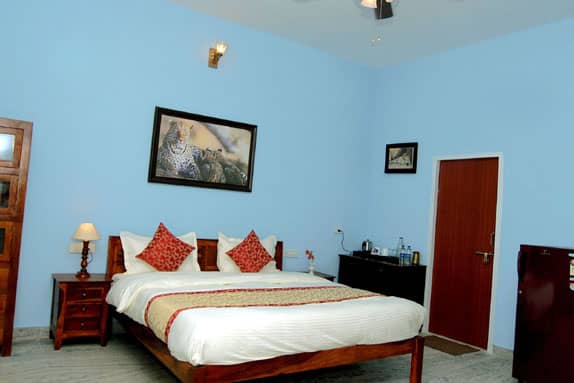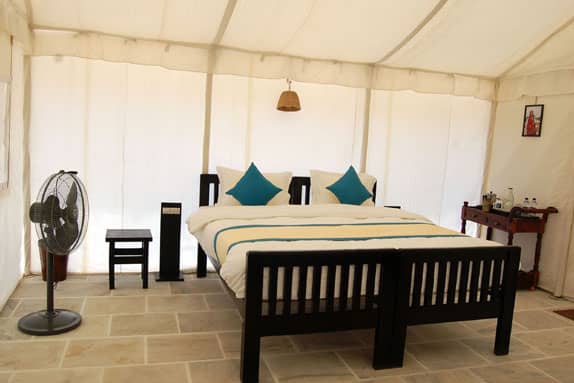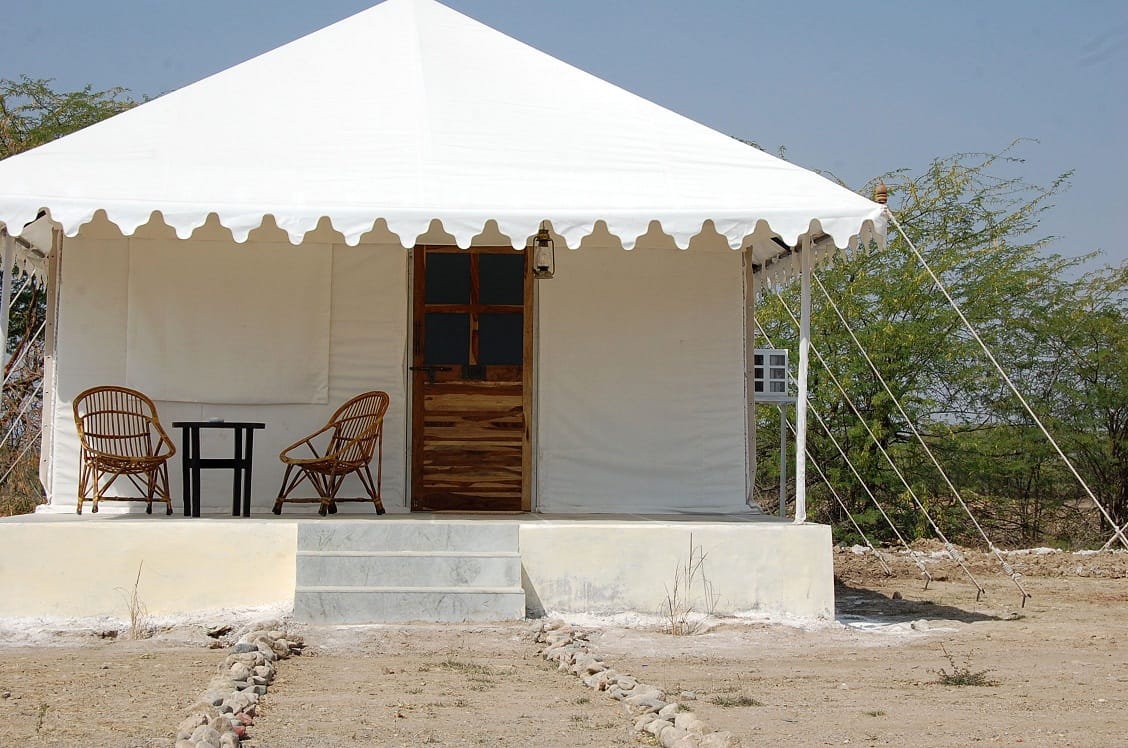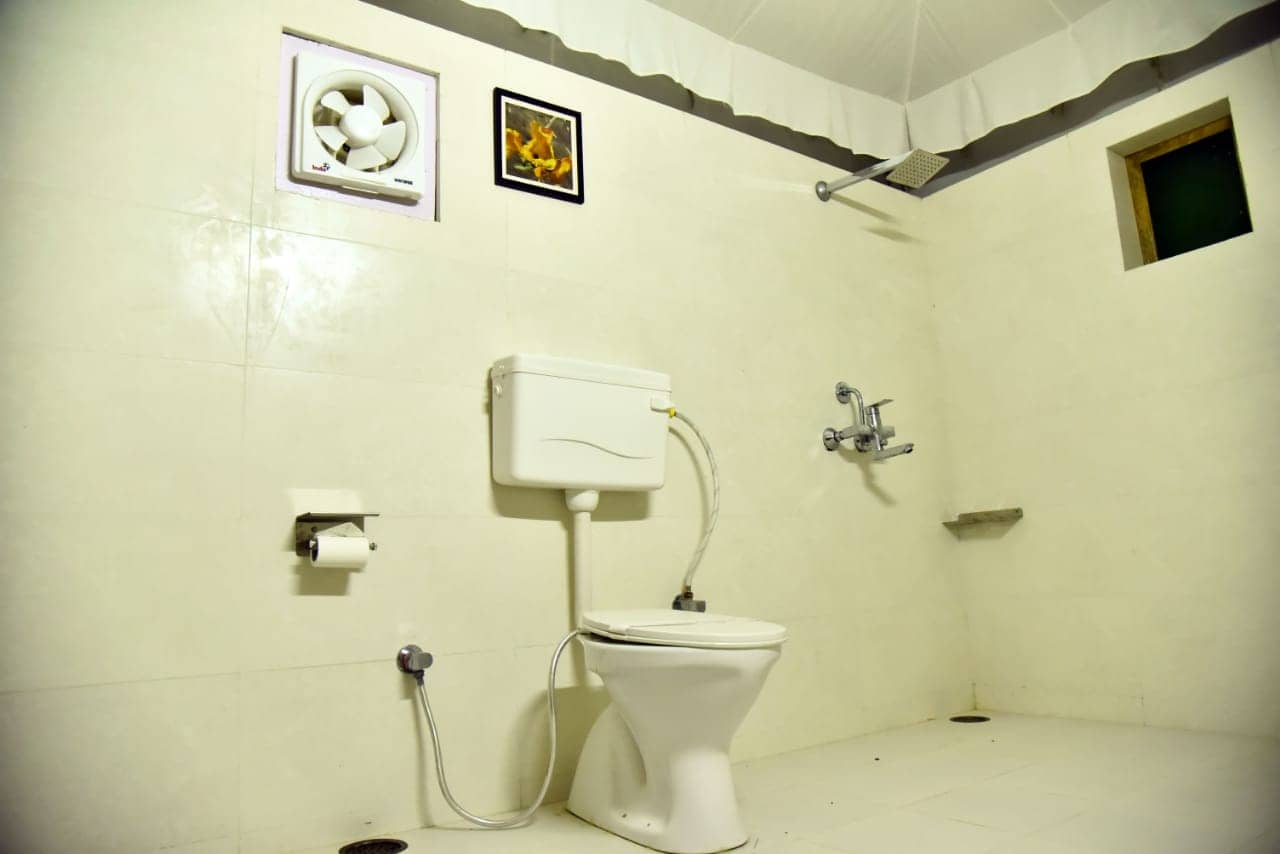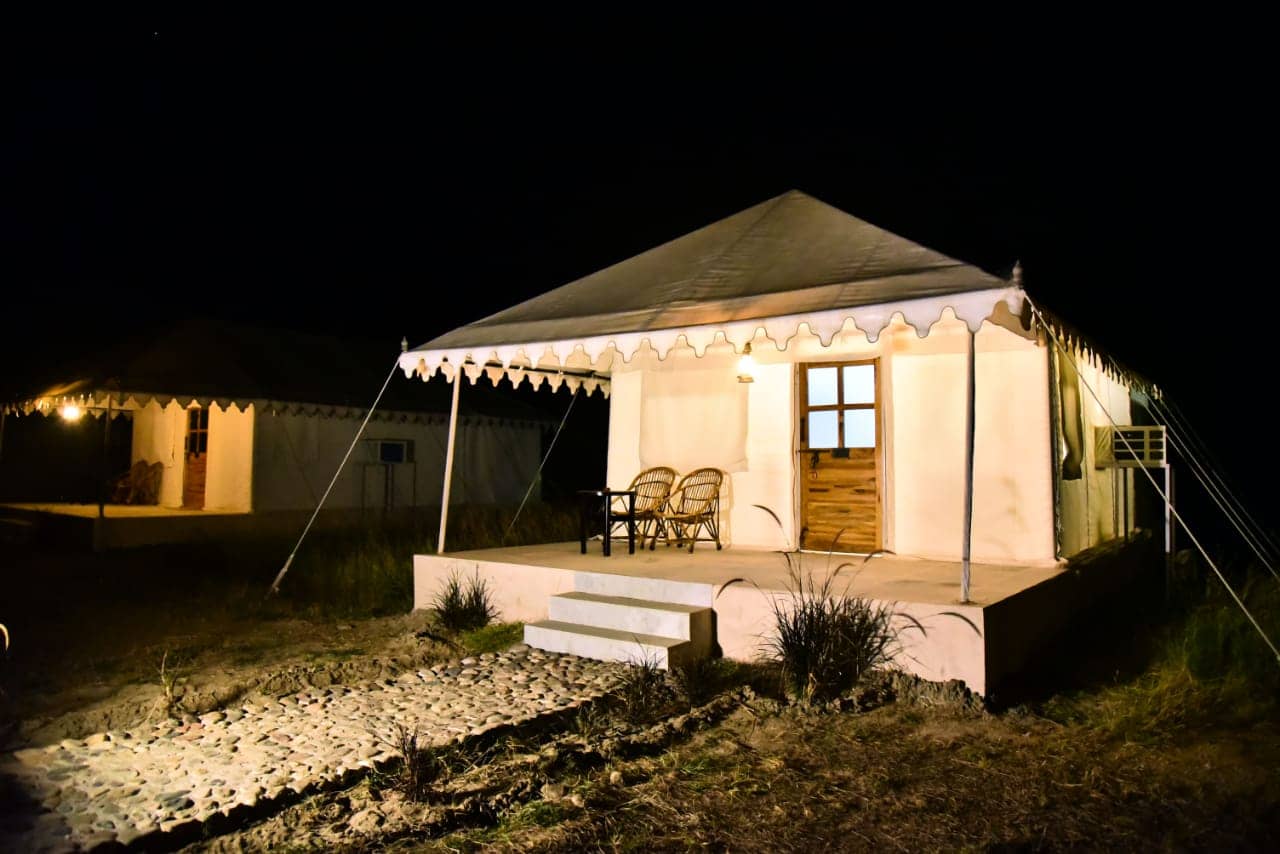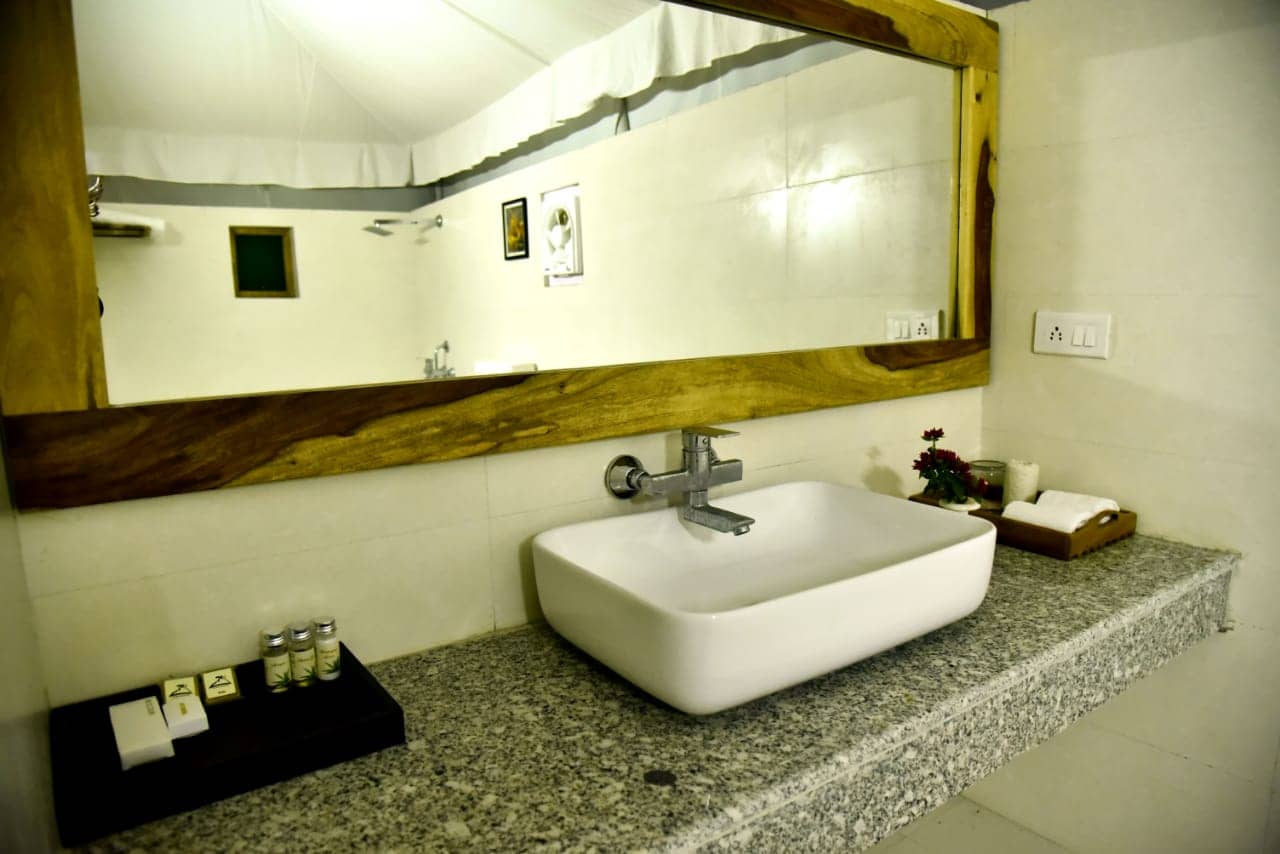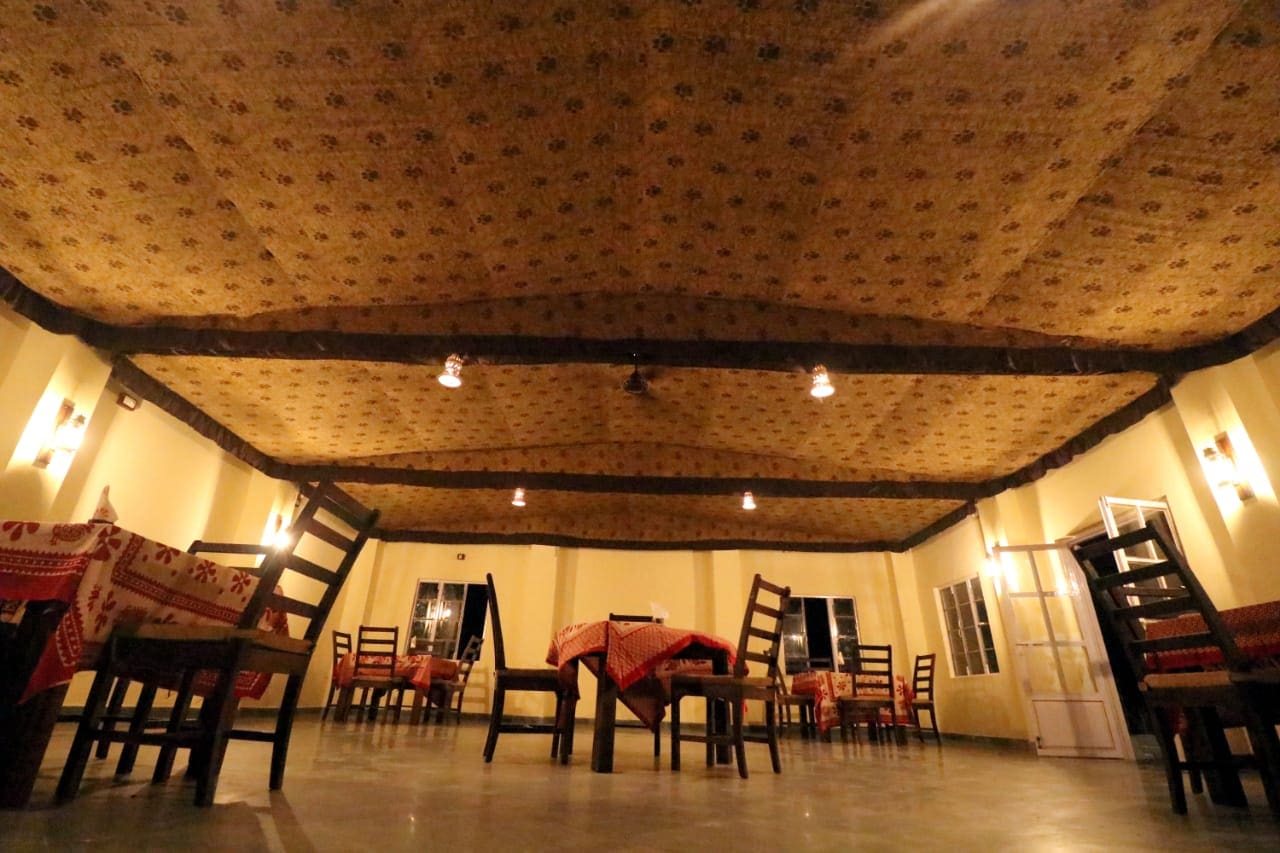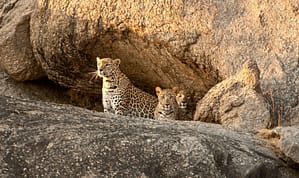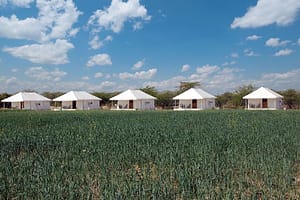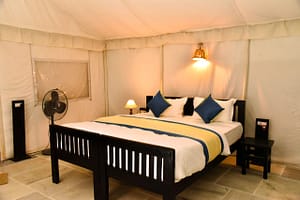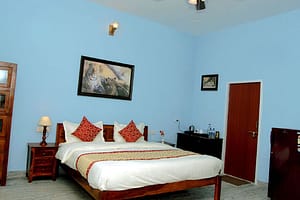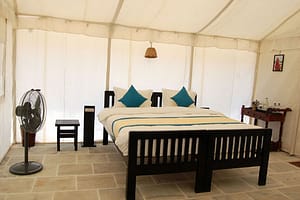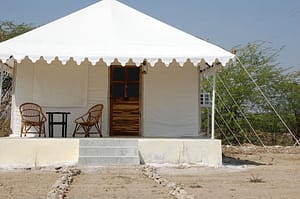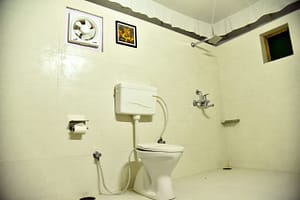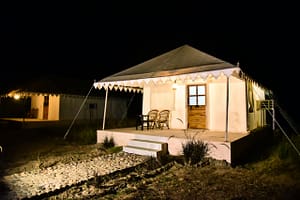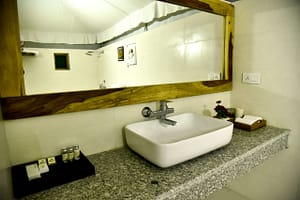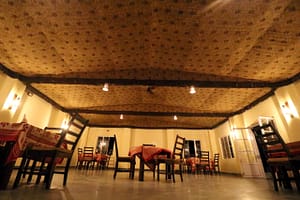 ACCOMMODATION
JAWAI BERA LEOPARD CAMP(06 Rooms)
Jawai- Bera Leopard Camp –'THE CAMP '…..A Feel of wild life Passion, situated between Jodhpur and Udaipur, in the remote and stunning wilderness of Rajasthan's Aravalli Hills , stand with the five tents & one cottage, whose incredible trackers will give you your best chance in India of sighting wild leopard and crocodile..
Jawai Bera Leopard Camp - THE CAMP has only five tents and one cottage each having space and privacy, made from pvc roof, canvas, Wood and leather, and sumptuously finished with Wood and Cain furniture. Leopards at rocky outcrop of Araveli hill lock and crocodile at Jawai Bandh, one of western Rajasthan's largest reservoirs are the major attraction of the show at Jawai Bera.
Room Facilities
wireless Internet
Iron/ironing board
Air conditioning
Flat-screen TV
Laundry Facilities
Luggage Storage
Hairdryer
Bathrobes
Work desk
In-room safe
tea making
Tours/Travel Desk
Towels Included
Important Information
***Property Policies & Conditions:
1. Cancellation policy: 1 day before arrival.
2. Check in from 12:00 to 23:00.
3. Check out before 10:00 noon.
4. Payment by card is accepted.
5. Reception working hours: 24*7.
6. Age Restriction:18+.
7. Breakfast included.
8. No pets Allowed.
Check-in / Check-out
Earliest check-in: 12:00
Location Information
Via- Jawai Bandh, Near H.P.Gas agency, Juna Bera Road - Village - Bera Th, Dist. Pali, Rajasthan 306126
Jawai Bera Leopard Camp
Welcome to the best leopard camp at Jawai Resort Jodhpur. Nestled at the edge of the Jawai hills in Bera hamlet, the lovely venue is the ideal location for your Rajasthan trip. This is one of the best luxury resorts in Jodhpur.
tucked away at the base of the JAWAI hills in the Rajasthani village of Bera, close to Sumerpur and the jawai Dam. With just seven tents and one cottage, each with space and privacy, made of canvas with a pvc roof, steel, and leather, and luxuriously finished with contemporary Cain furniture, hand-crafted Indian artifacts, and rain showers, Jawai Bera Leopard Camp is the epitome of pure comfort ability and resplendent luxury. It was beautifully designed to recreate the enchanting ways of nature.
Views of the highlands are inspiring from our chic tent and cabin. The shining feature of the Leopard Camp is the creative landscaping. Around the bera town is the lovely Leopard Camp. Spend amazing days in the forest searching for leopards and other wildlife with Jawai Bera. And in terms of amenities and services, The Camp has done everything possible to provide all visitors with first-rate service. We also provide services at Ram Bagh resort.
Amenities
The following guest amenities are available at Jawai Bera Leopard Camp, which offers luxury lodging in 01 Cottage and 07 Luxury Tents:
Nearby nature
Get close to nature and our living heritage with Away From Noisy.
Opulent Jawai Hills From every luxurious tent and cabin, take in the scenery.
In cottages and tents, a DBL or twin sharing bed measuring 6 feet by 6.5 feet has an 8-inch spring mattress.
In the winter, there are A.C. cottages, luxury tents, and room heater blowers as needed.
Each cottage has a minibar, and a luxurious tent (On a Chargeable basis).
Delivery of hot water via greaser.
02 free mineral water per day.
There is tea kettle in every room.
Free WiFi is available in the rooms, the luxury tent, and the common areas.
Wintertime bonfire (As needed)
Homey Dining with a Variety of Cuisines.
Pick & Drop from Airport or Railway Station (Chargeable)
Experienced Staff
The personnel at jawai resort jodhpur is consistently found to be highly attentive, and their professional yet excellent service is really appreciated! The Leopard Camp in Bera Village one of the best luxury resorts in Jodhpur has a huge selection of lodging options, so you'll never lack for anything! Your days in Bera Village JAWAI will be memorable thanks to the serene setting of Leopard Camp and the abundance of resort amenities and services there.
Added Adventures
Leopard Safari
The leopards in JAWAI are well-known throughout the area. For your morning game drive, we advise getting going as soon as possible, preferably before the sun rises. The Jawai Dam is another popular destination for nature lovers and bird watchers. Migratory birds such as geese, flamingos, and demoiselle cranes, which stays between November and February are another reason to visit, and is also a popular attraction. The team of jawai resort jodhpur are devoted and knowledgeable trackers that will take you out in specially designed Jeeps, Open 4 Wheel Drive Jeep- -6 Seater. You are also likely to spot sloth bears, antelope, and Indian wolf.
Nature strolls
The only way to truly experience nature up close is to go outside and absorb the feelings she radiates.
Croc Safari
Crocodiles can be seen during the day sunbathing along the banks of the Jawai River and Jawai Dam. Operating hours for the crocodile safari are from 1:00 to 3:00. We have a designated location where people can easily see and photograph crocodiles.
Village Walk
In a Rajasthan Tribal Tour, Rabaris can be seen travelling with their families and animals while dressed traditionally. The females are dressed colourfully and traditionally, and they wear jewellery from that era.
Best Luxury Resorts in Jodhpur
The Jawai Bera Leopard Camp, a beautiful monument to the rich history and tradition of Marwar, is a destination where time stops still and every day is a reason to celebrate. It captures the majesty of the area through breathtaking vistas and remarkable structural features that tell many tales from a glorious past.
Jawai Bera Leopard Camp - Ancient India Hospitality, THE CAMP consists of 5 tents and 1 cottage, each of which has its own space and privacy. The tents and cottage are constructed from PVC roof, canvas, wood, and leather, and are lavishly furnished with Cain and Wood. The main draw of the show in Jawai Bera is a leopard at the rocky ledge of Aravali Hill Lock.
What's Unique About Jawai Bera?
Tucked away at the bottom of the JAWAI hills within the Rajasthani village of Bera, close to Sumerpur and the jawai Dam. Set over a 2-hector area, Jawai Bera Leopard Camp is the perfect blend of unsurpassed comfort and lavish luxury, expertly created to mimic the allure of nature. This camp is one of the best luxury resorts in Jodhpur
Jeep Safari
This excursion is ideal for you if you're searching for an exciting and enjoyable jeep safari experience. Join this desert jeep adventure and drive gracefully and quickly across the sand dunes. In a 4x4 vehicle, enjoy the dips and rises as you embark on the grand adventure of traversing the dunes.
Bicycle Tour
You ride a bicycle over the pastoral pastures of Jawai, where untamed grasses and the streams of Jawai Bandh converge. Cranes, flamingos, and other natural creatures may also be seen. See the elusive felines that decorate these hills as well as the nomadic Rabari shepherds that are a crucial element of the legends of this planet.
Spa on Call
You can still feel the traditional warmth of Indian hospitality in the modern elegance and calm setting. The rich history of Ayurveda serves as inspiration for many of our spa experiences. Each spa session is planned with morally upright and environmentally friendly practices to provide clients a strong alliance that promotes.
Swimming Pool
Enjoy a rejuvenating dip in our opulent, hygienically treated, crystal-clear, open-air swimming pool at the Best luxury Resorts in Jodhpur. It's fantastic for getting in a nice workout before eating or just for unwinding by our poolside with a good book. Take a refreshing dip in the cold water to escape Rajasthan's sweltering central region.
Center of Mewar's (Rajasthan) - Jawai Bera Leopard Camp
North Western India's Rajasthan state includes the area of Marwad. Part of it is located in the Thar Desert. The Sanskrit word "maru" means "desert." "wad" refers to a specific location in the Rajasthani dialect. The definition of "the region of the desert" in English for the term "marwad" where the Best luxury Resorts in Jodhpur - Jawai Bera Leopard Camp is located.