Desert Tulip Jaisalmer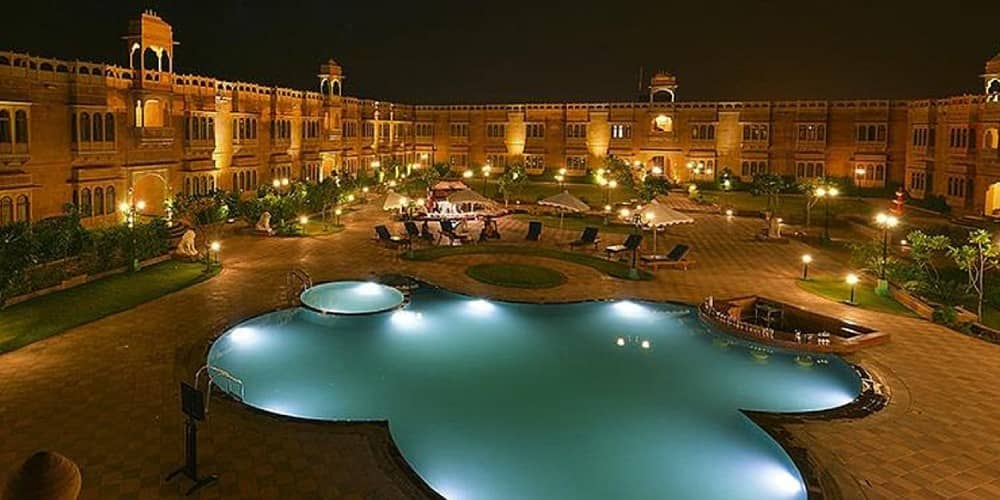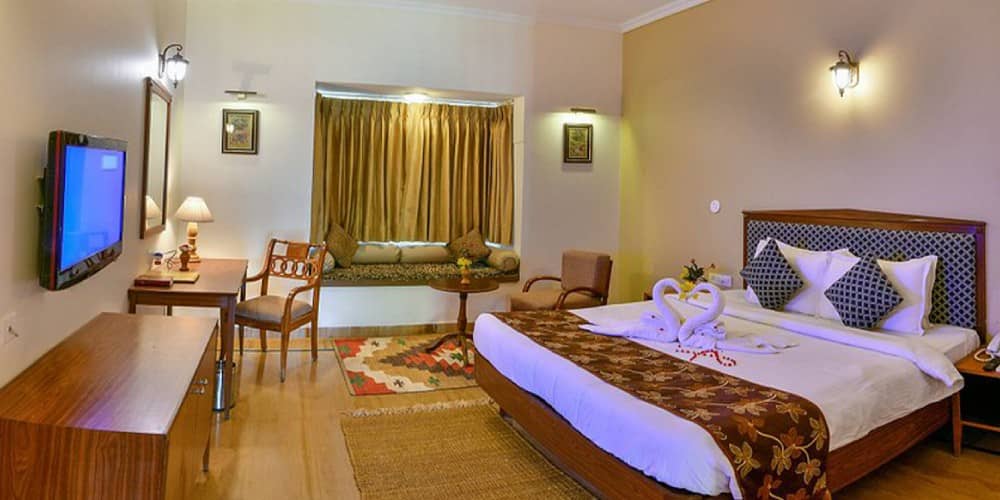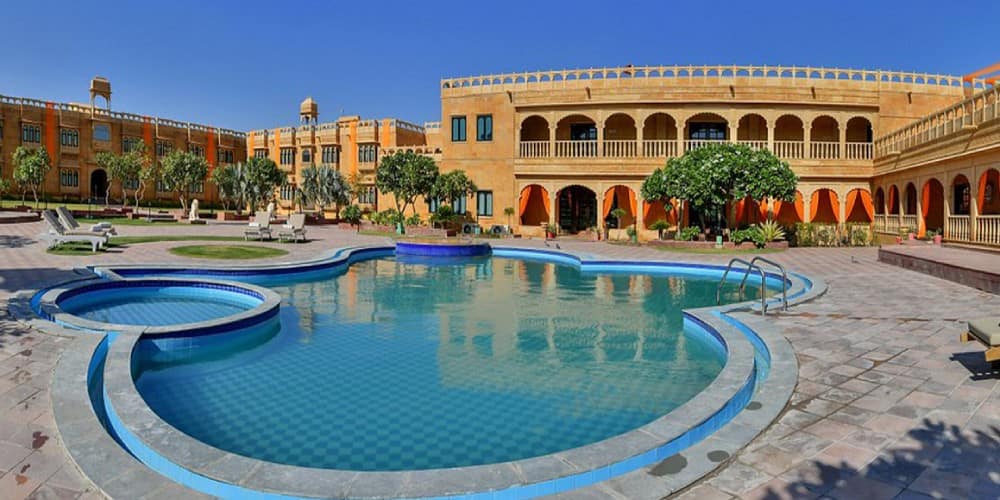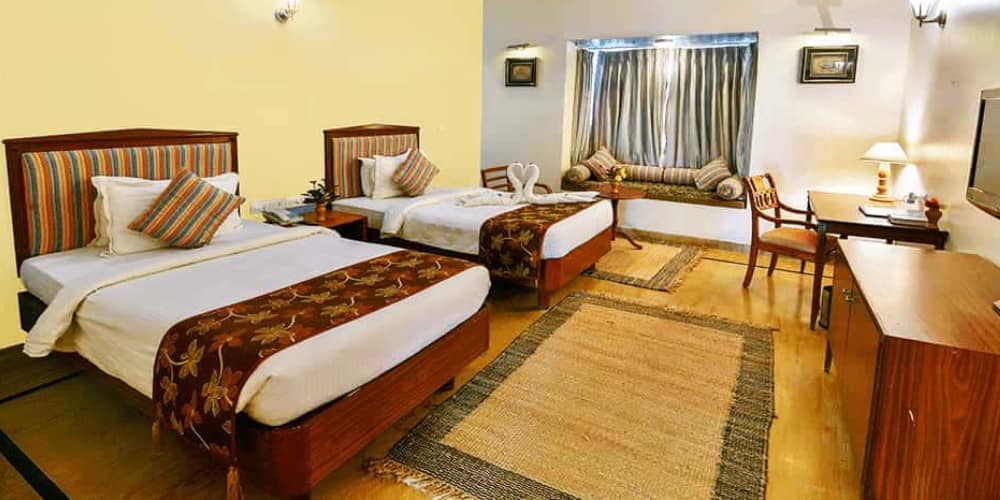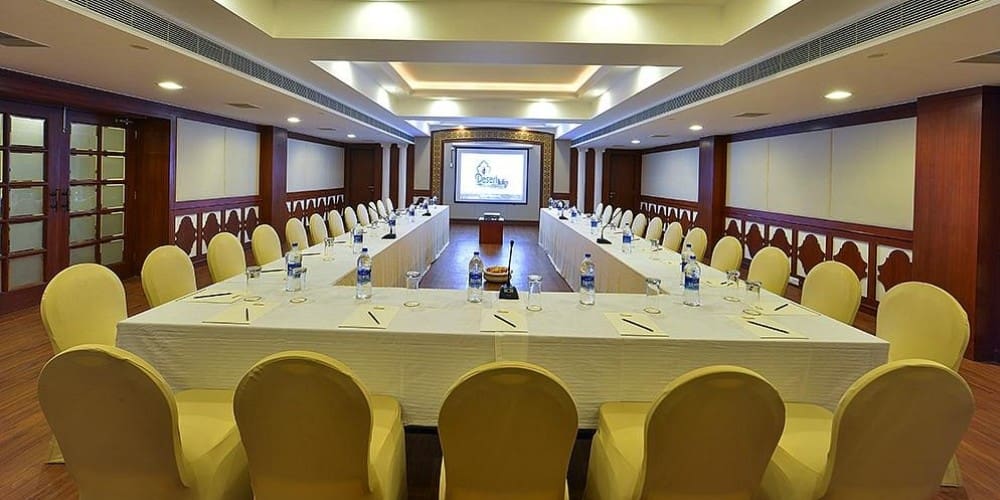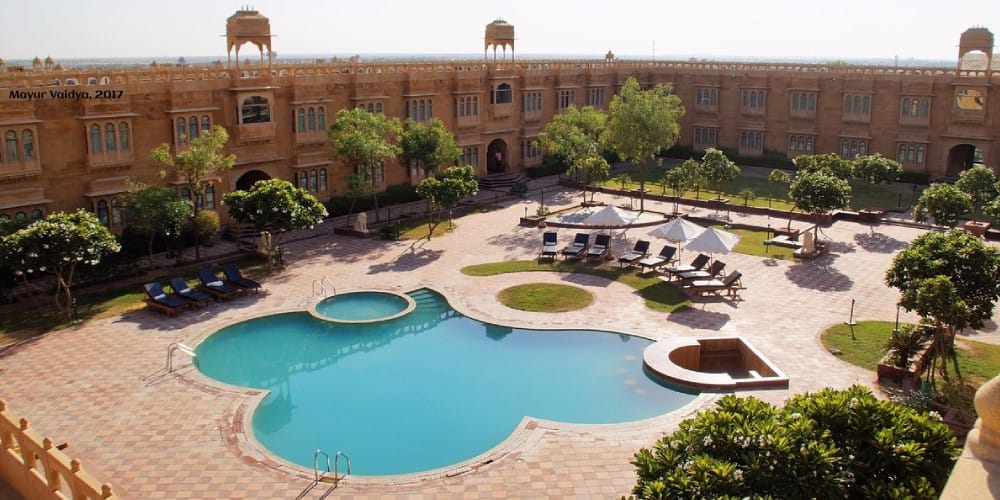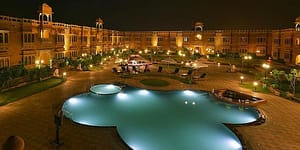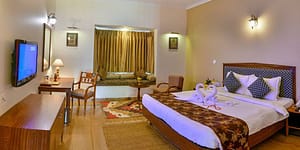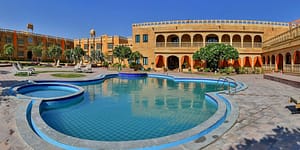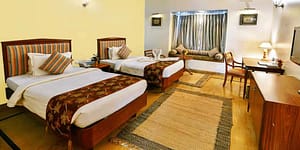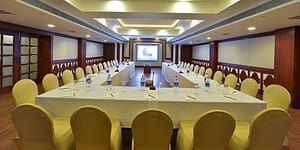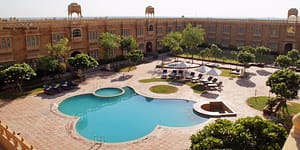 ACCOMMODATION
Desert Tulip Jaisalmer
Nestled in the heart of the enchanting desert city of Jaisalmer, the Desert Tulip Hotel & Resort stands as a true oasis of luxury, offering an unforgettable blend of opulence, traditional charm, and modern comforts. With its exquisite architecture, impeccable service, and a commitment to providing a quintessential Rajasthani experience, this resort is a haven for travelers seeking both relaxation and cultural immersion.
Strategically located just a stone's throw away from the majestic Jaisalmer Fort and other prominent attractions, the Desert Tulip Hotel & Resort captures the essence of the Golden City's rich heritage and architectural marvels. The resort's design is a harmonious blend of contemporary aesthetics and traditional Rajasthani elements. The exterior boasts intricate carvings, sandstone facades, and arched doorways, all reminiscent of the region's iconic architecture. The interior spaces are equally captivating, featuring ornate detailing, vibrant textiles, and luxurious furnishings that transport guests to a bygone era of royalty.
Room Facilities
wireless Internet
Modern washroom
Air conditioning
Intercom
LCD Television
Laundry Facilities
Luggage Storage
Kingside Bed
Bathrobes
Work desk
Mini bar
Tea making
Room service
Doctor On Call
Important Information
***Property Policies & Conditions:
1. Cancellation policy: 1 day before arrival.
2. Check in from 12:00 to 23:00.
3. Check out before 10:00 noon.
4. Payment by card is accepted.
5. Reception working hours: 24*7.
6. Age Restriction:18+.
7. Breakfast included.
8. No pets Allowed.
Check-in / Check-out
Earliest check-in: 12:00
Location Information
Plot no 4 Hotel Complex Jodhpur Road, NH 15, Jaisalmer, Rajasthan 345001
Desert Tulip Hotel
ROOMS & SUITES
The resort offers a range of well-appointed rooms and suites, each designed to reflect the cultural vibrancy of Rajasthan while ensuring modern amenities and conveniences. From the Deluxe Rooms to the opulent Royal Suites, every abode is a cocoon of luxury that invites guests to unwind in an ambiance of regal indulgence. The rooms are equipped with plush bedding, elegant furniture, and all the necessary amenities to make each stay memorable.
DINING EXPERIENCE
The culinary journey at the Desert Tulip Hotel & Resort is a feast for the senses. The resort's dining options pay homage to the diverse flavors of Rajasthan while offering international cuisines to cater to varying palates. The in-house restaurants boast an array of delectable dishes prepared by skilled chefs using locally sourced ingredients. Guests can savor authentic Rajasthani delicacies like Dal Baati Churma and Laal Maas, as well as global favorites. The resort also offers alfresco dining options, allowing guests to enjoy their meals under the open sky while soaking in the serene desert ambiance.
Best Hotel in Jaisalmer
Beyond its luxurious accommodations and culinary delights, the Desert Tulip Hotel & Resort offers a range of experiences and activities that cater to every type of traveler. For those seeking relaxation, the resort's spa offers a haven of rejuvenation with a variety of treatments inspired by ancient wellness traditions. The swimming pool area is a tranquil oasis, providing a refreshing escape from the desert heat. For adventure enthusiasts, the resort organizes desert safaris, camel rides, and cultural excursions to nearby attractions, providing a holistic experience of Jaisalmer's beauty and heritage.
The Desert Tulip Hotel & Resort also excels in hosting weddings, corporate events, and social gatherings. Its expansive grounds, well-appointed banquet halls, and experienced event planning team ensure that every event is executed flawlessly. Whether it's a lavish wedding celebration or a business conference, the resort offers tailored services to make every occasion a resounding success.
What truly sets Desert Tulip Hotel & Resort
Its commitment to preserving and promoting Rajasthan's rich cultural heritage. The resort frequently hosts cultural performances, traditional dance and music shows, and workshops that provide guests with an immersive experience of the region's art and traditions. The in-house boutique showcases an exquisite collection of Rajasthani handicrafts and textiles, allowing guests to take a piece of the region's vibrant culture home with them.
In conclusion, the Desert Tulip Hotel & Resort in Jaisalmer is a luxurious gem that captures the essence of Rajasthan's regal heritage and the mystique of the desert. With its splendid architecture, gracious service, and dedication to cultural authenticity, the resort offers a unique and unforgettable experience for travelers. Whether you're yearning for relaxation, exploration, or a glimpse into Rajasthan's rich history, the Desert Tulip Hotel & Resort promises an enchanting journey that lingers in memory long after the sands have shifted.