Om Desert Camp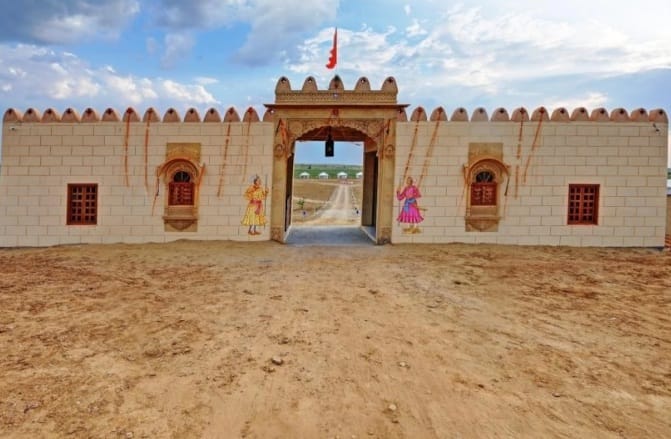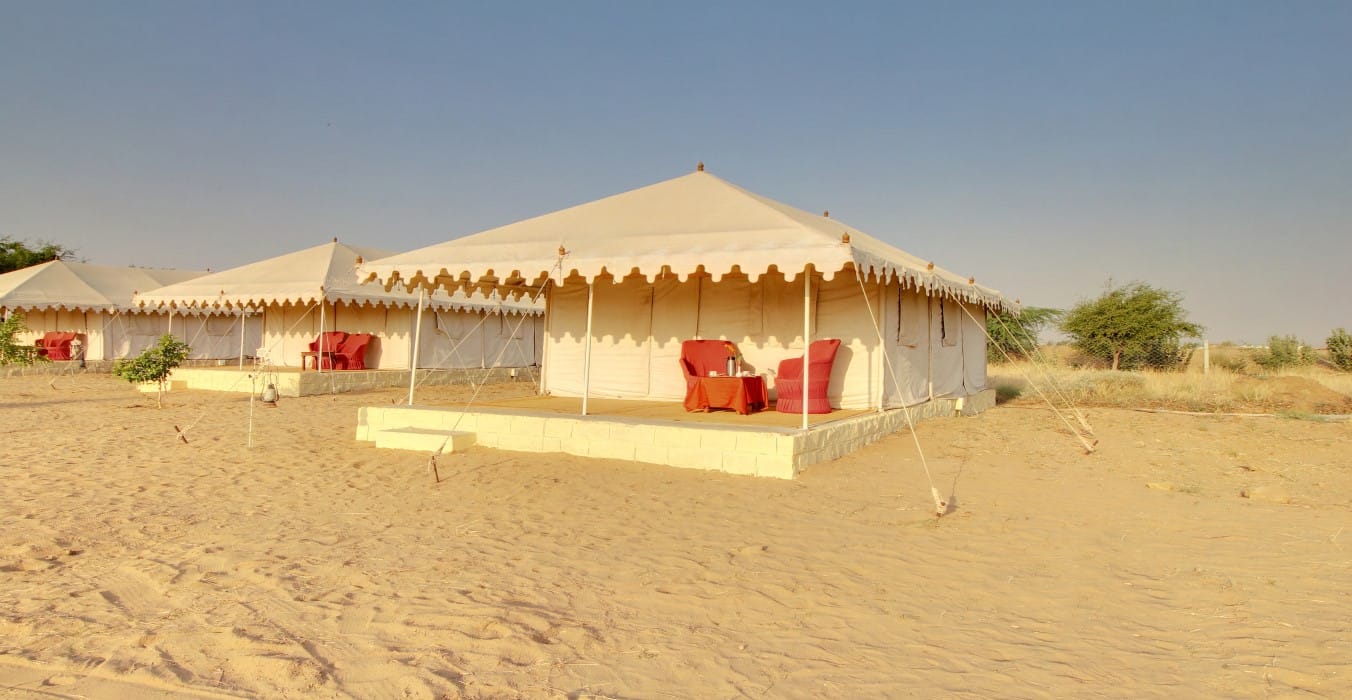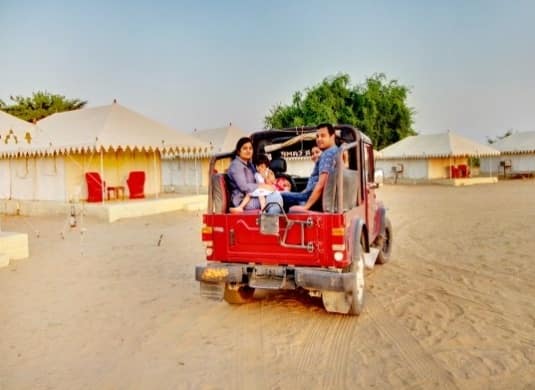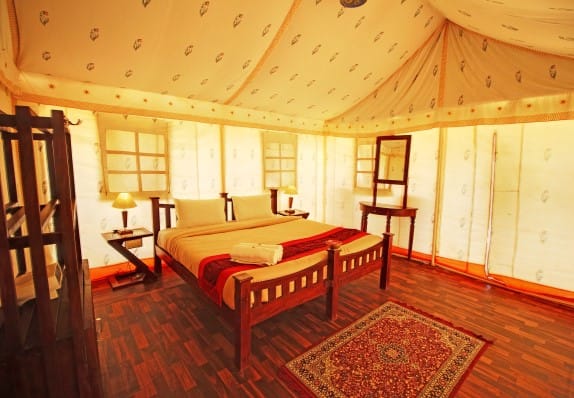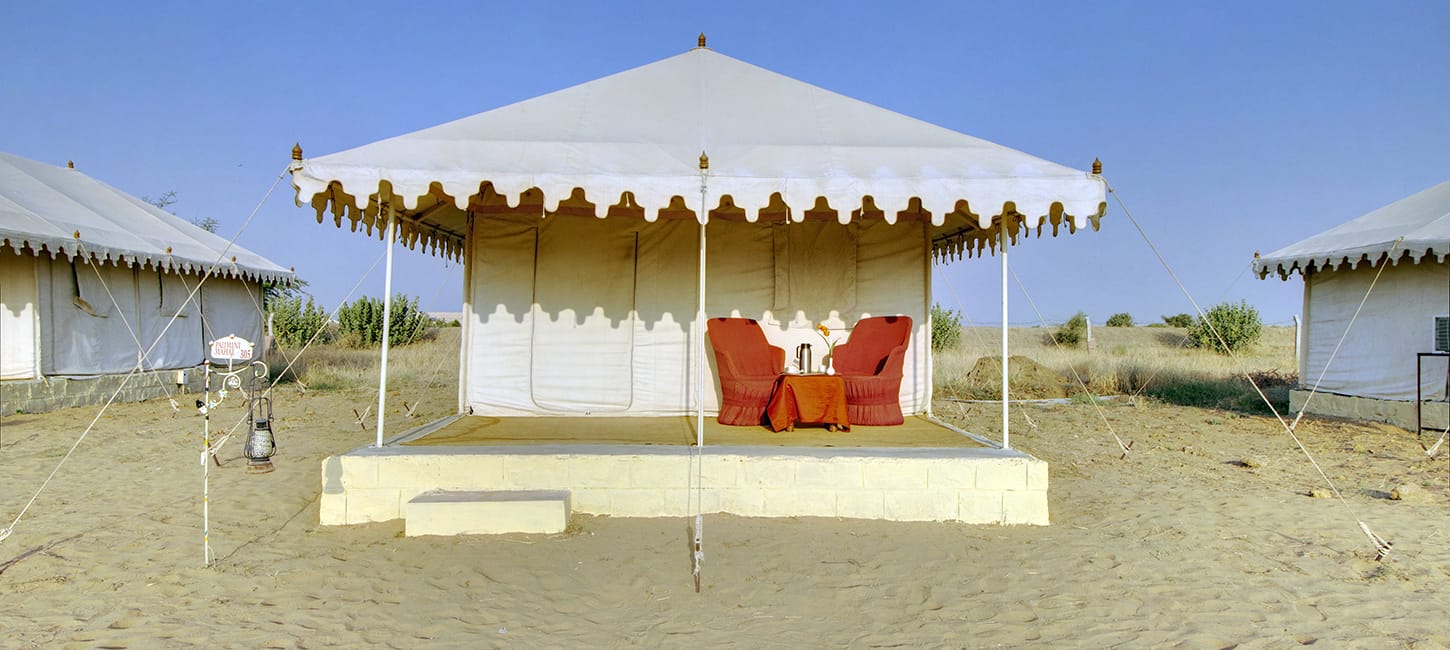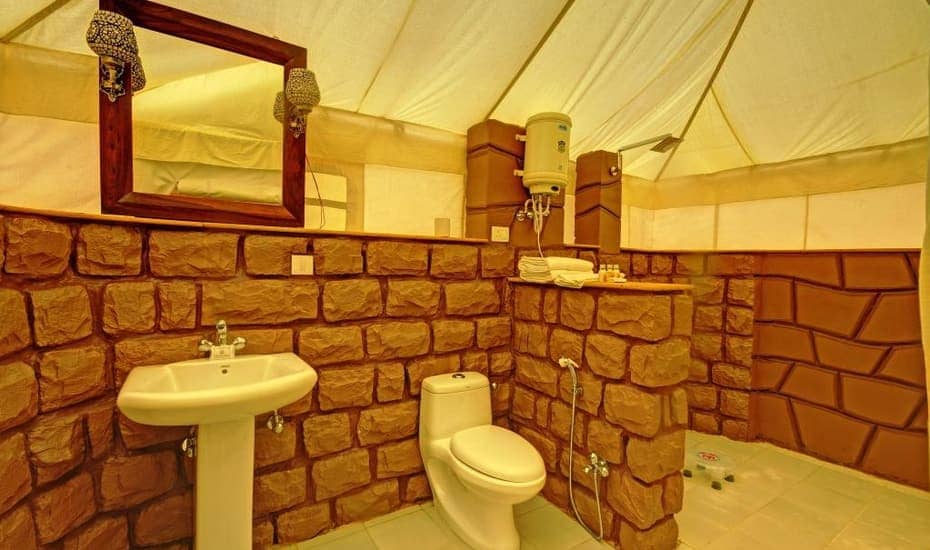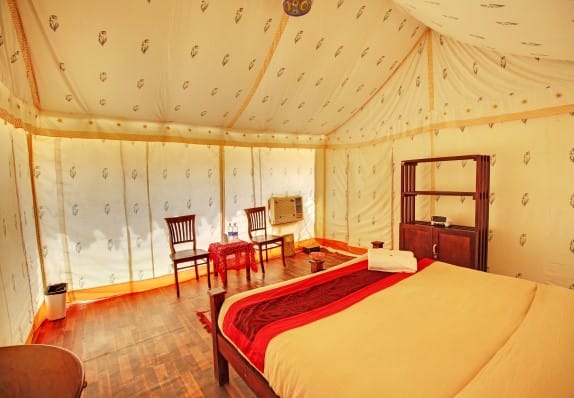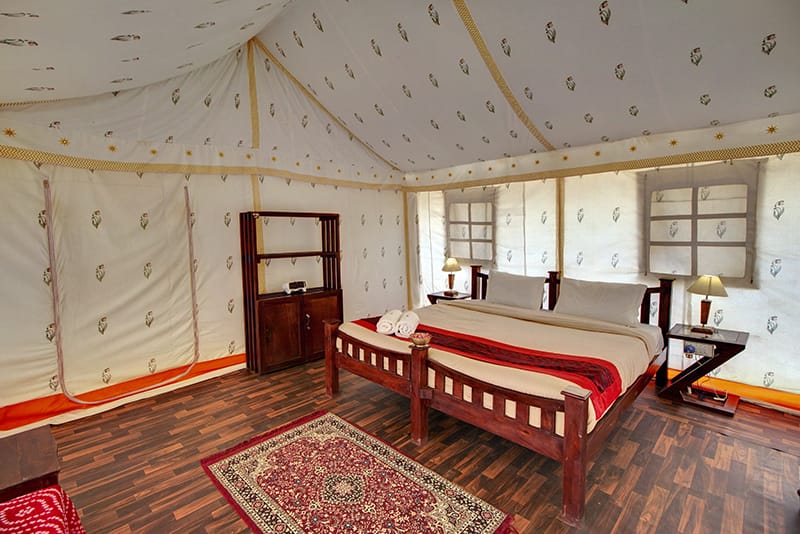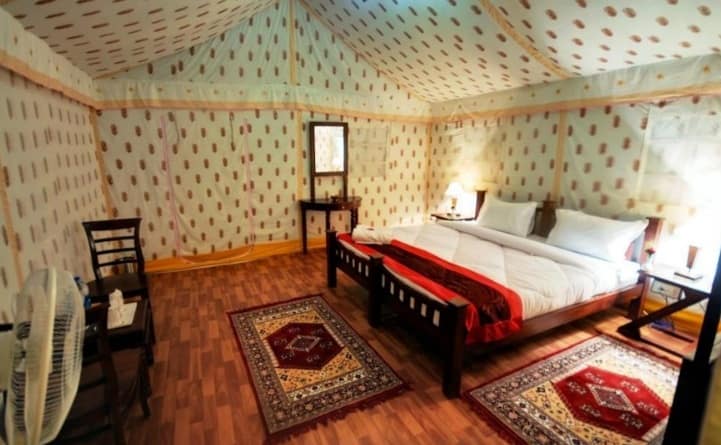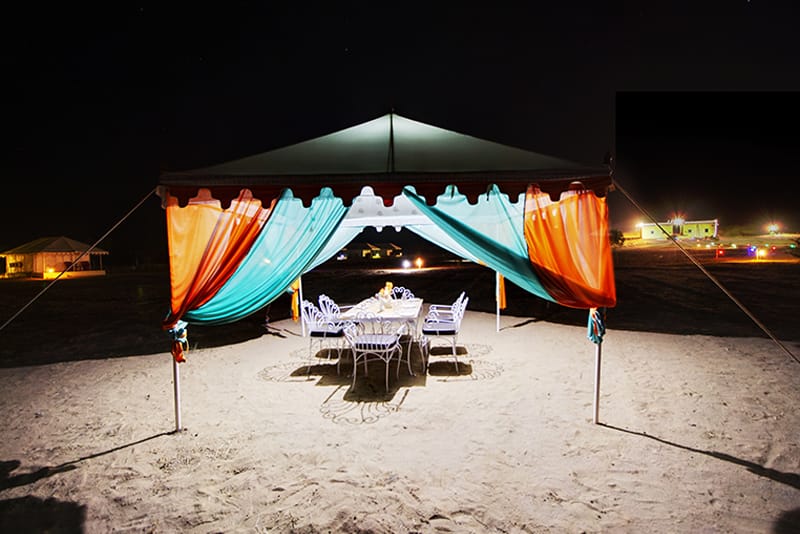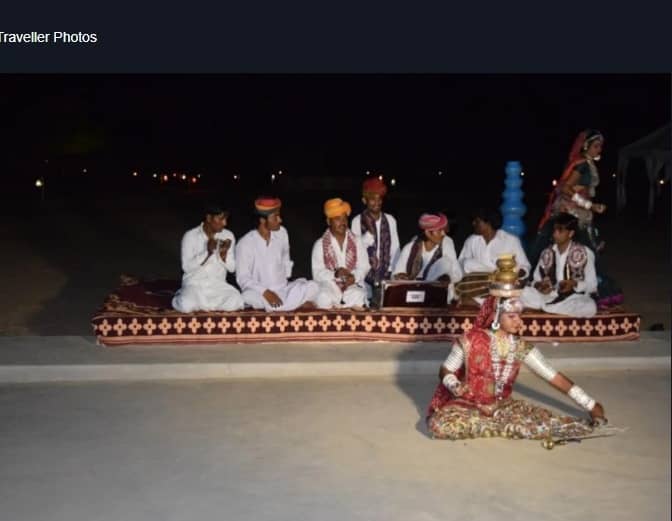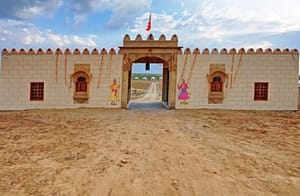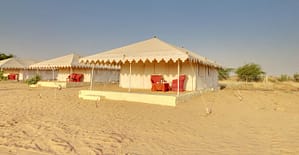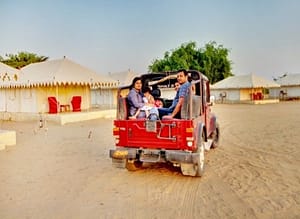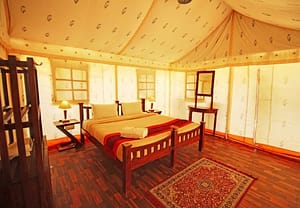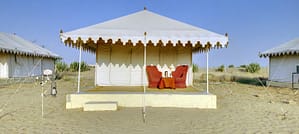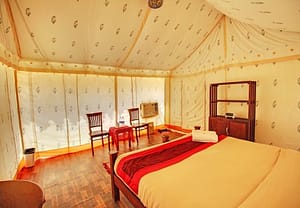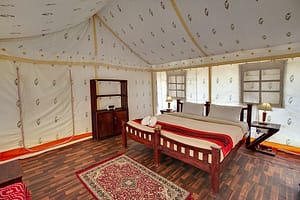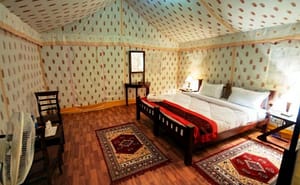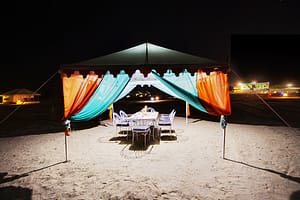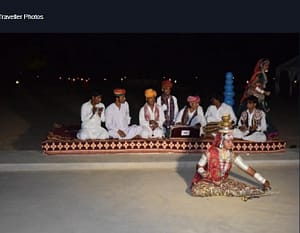 ACCOMMODATION
Om Desert Camp (40 Rooms)
We welcome you to the best luxury Resort in Jaisalmer. It offers the highest level of comfort and relaxation. Large selection of tents and cottage for every taste and for every need. Qualified staff, delicious dinners, bar, drinks, relaxation area and parking. A Luxury camp in Jaisalmer with history, atmosphere and a warm welcome.
Royal Escape is all about royal stay at centuries old palaces, off roading thrills, halts at desert camps, characterized by their grandiose fresco. Om desert resort was also a proud host partner of Mahindra Royal Escape 2016 for an unparalleled adventure experience.
When Mahindra flagged off the royal escape 2016 Om Desert Camp has been decided hospitality partner for Jaisalmer Stay. At the evening rolled across time zone sound of fireworks, folk music dominated a unexplored experience of camping.
We also serve special hill top candle light dinner (specially for couples) on demand, at our camp premises. You can soak yourself with romance with a backdrop of the beautiful dunes.
Room Facilities
wireless Internet
Iron/ironing board
Air conditioning
Arm chair
Flat-screen TV
Laundry Facilities
Luggage Storage
Hairdryer
Bathrobes
Work desk
In-room safe
tea making
Tours/Travel Desk
Towels Included
Important Information
***Property Policies & Conditions:
1. Cancellation policy: 1 day before arrival.
2. Check in from 12:00 to 23:00.
3. Check out before 10:00 noon.
4. Payment by card is accepted.
5. Reception working hours: 24*7.
6. Accommodation for a couple with 02 Kids below 05 yrs.
7. Buffet Breakfast (Fixed Menu).
8.All applicable taxes included.
9. No pets Allowed.
Check-in / Check-out
Earliest check-in: 12:00
Location Information
Camp Site at Sam sand dunes nearby Govt parking Kanoi, Rajasthan 345001, Jaisalmer, 345001