Jai Niwas Palace Kumbhalgarh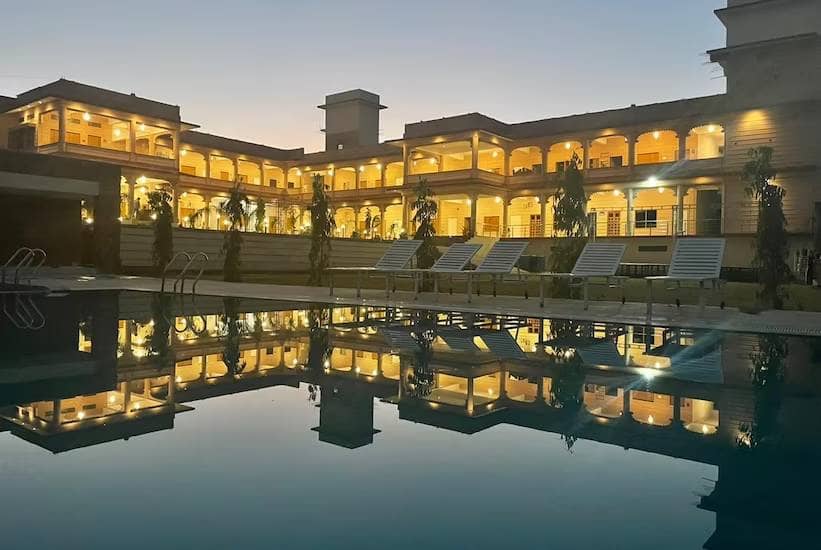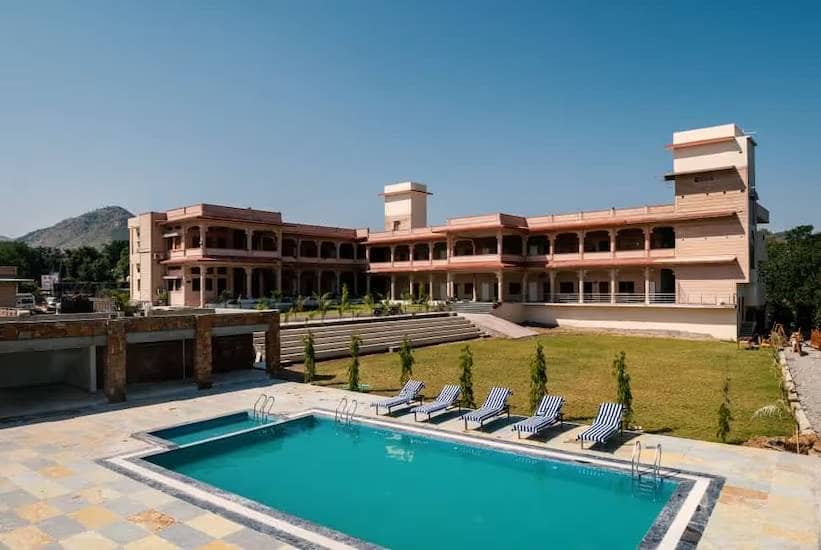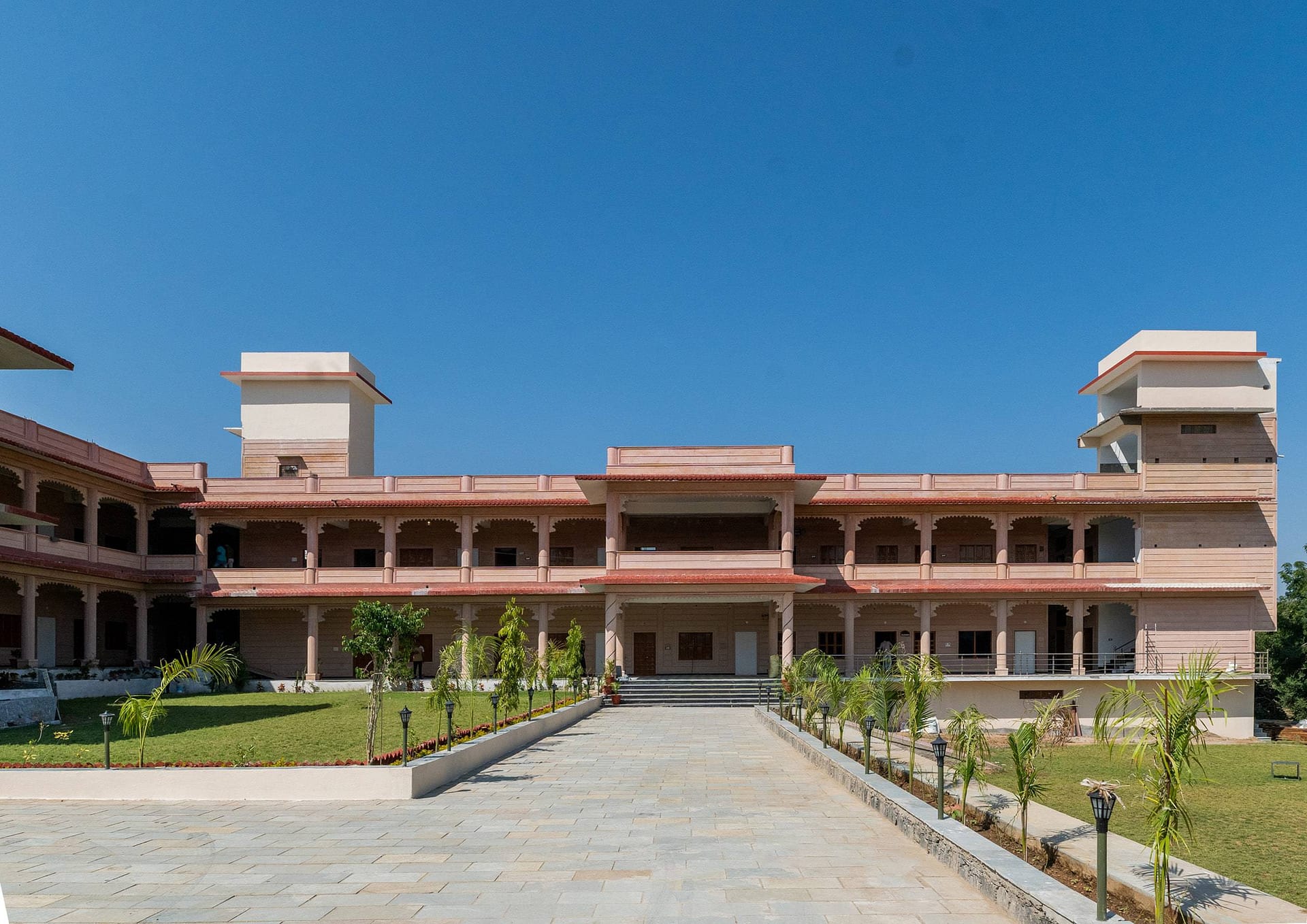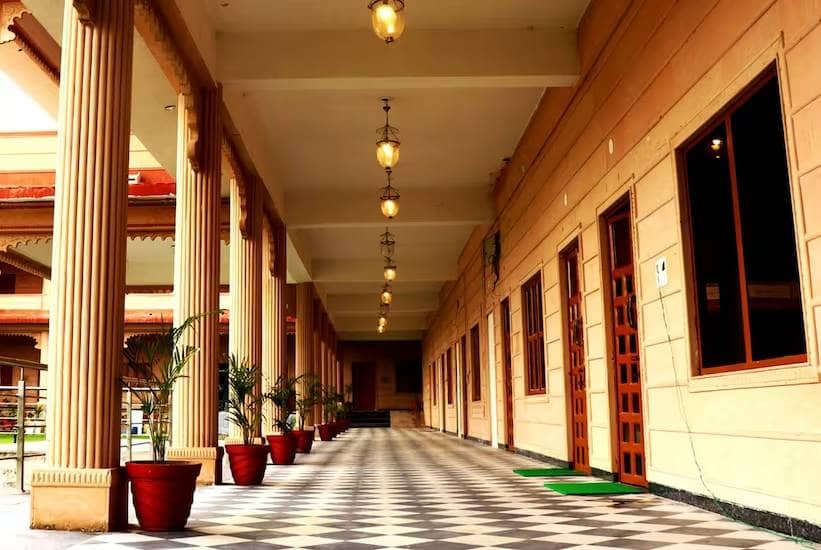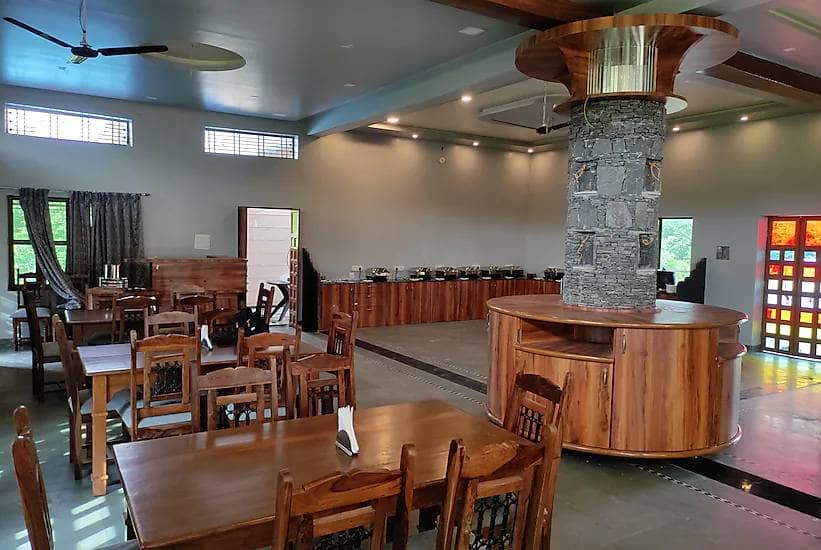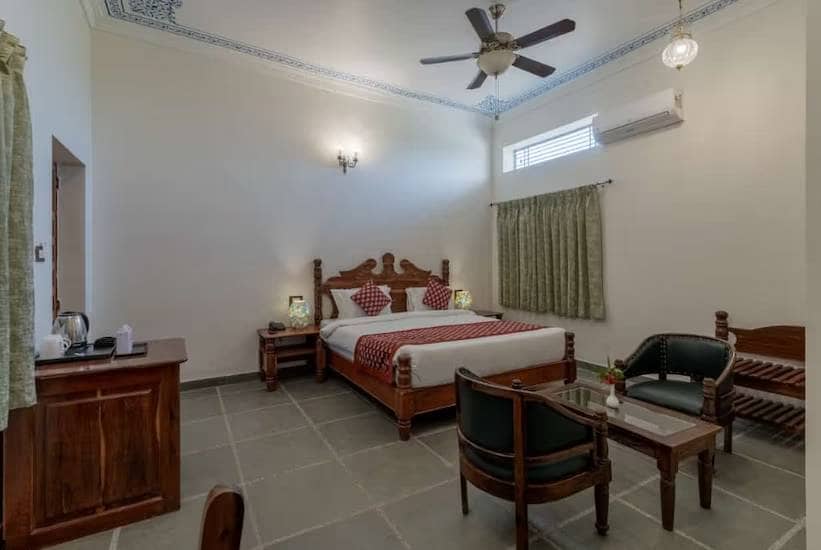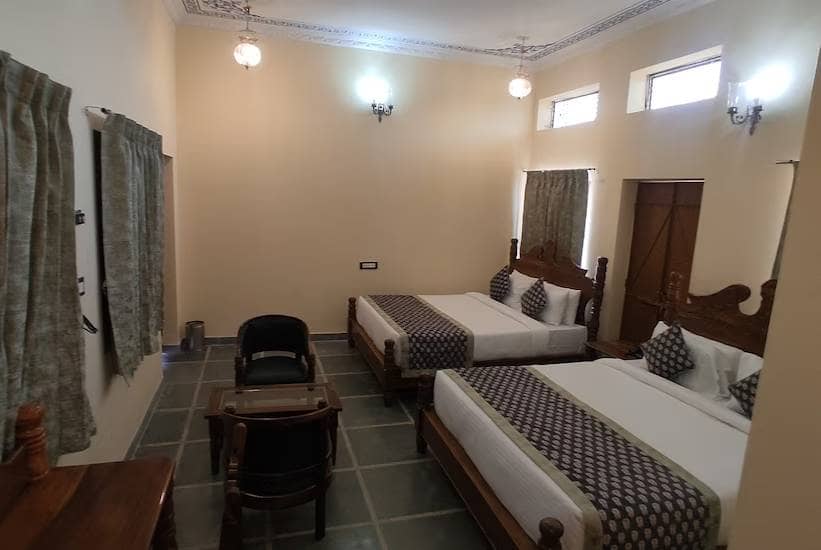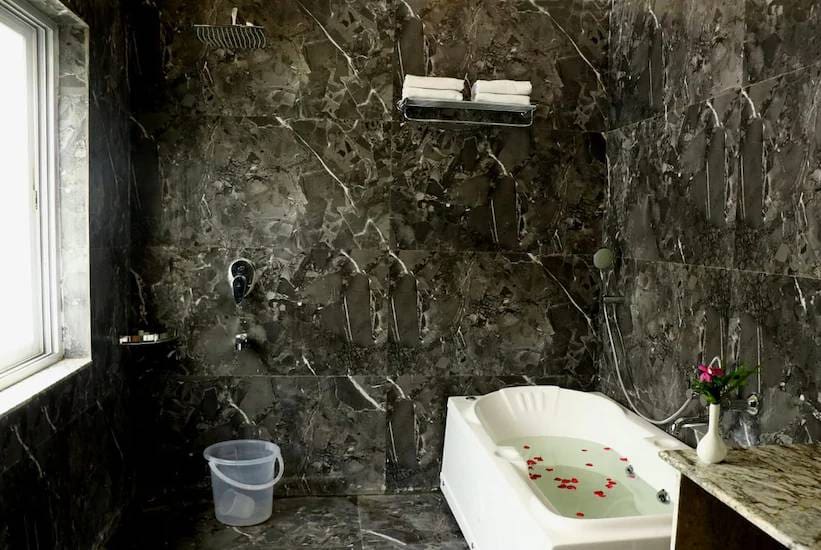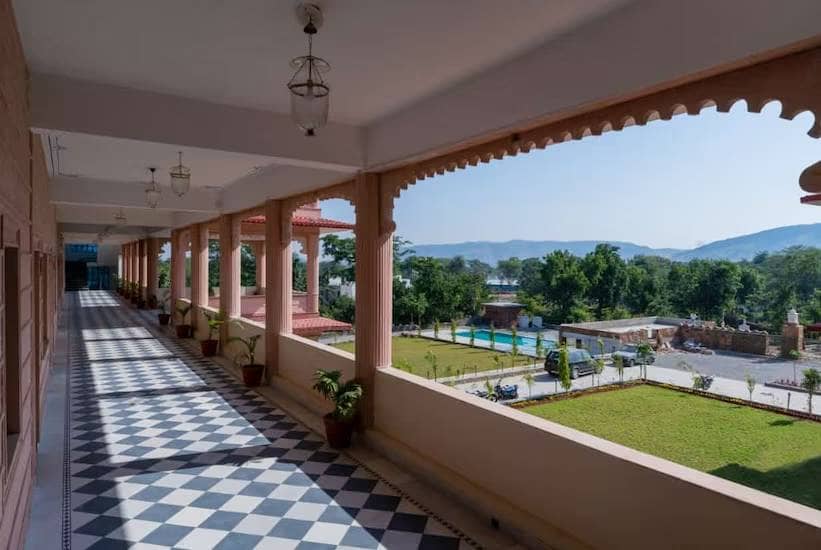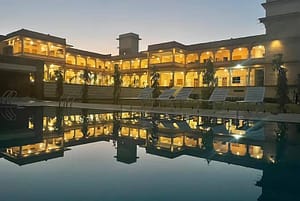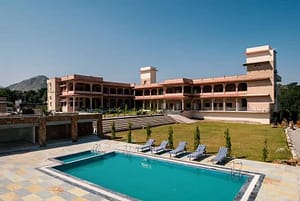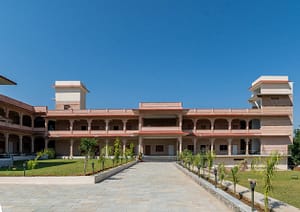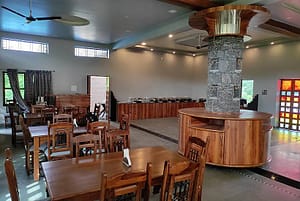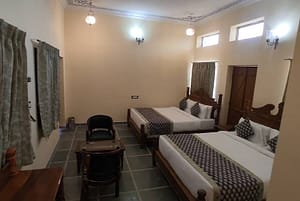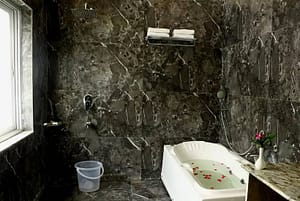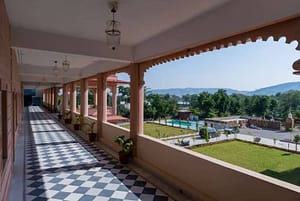 ACCOMMODATION
Jai Niwas Palace Kumbhalgarh
For tourists seeking a balance of charm, tranquility, and a convenient location to experience Venice, the Jai Niwas Palace is a perfect choice.
The Jai Niwas Palace Kumbhalgarh offers a lovely stay, surrounded by verdant meadows and water features. We wish to experience magnificent luxury while also learning about Rajasthani customs. In our resort, which promotes Rajasthani culture, we want to use the right combination of colors. Our typical luxurious Rajasthani rooms are situated in a magnificent area with a view of the Aravali peak. We provide well-equipped visitor rooms with features that are extremely reminiscent of Havelis for visitors who want to experience the joy of this place.
Due to its accessible location close to the airport and the stunning Kumbhalgarh attractions, the resort is perfect for those looking for spiritual and recreational fulfillment. Few other companies place the same emphasis on nature's gifts as we do, and our hospitality style is characterized by complete prudence for visitors.
Room Facilities
wireless Internet
Iron/ironing board
Air conditioning
Arm chair
Flat-screen TV
Laundry Facilities
Luggage Storage
Hairdryer
Bathrobes
Work desk
In-room safe
tea making
Tours/Travel Desk
Towels Included
Important Information
***Property Policies & Conditions:
1. Cancellation policy: 1 day before arrival.
2. Check in from 12:00 to 23:00.
3. Check out before 10:00 noon.
4. Payment by card is accepted.
5. Reception working hours: 24*7.
6. No pets Allowed.
Check-in / Check-out
Earliest check-in: 12:00
Location Information
Majera Road, Opp.Krishna Colony, Kelwara, Kumbhalgarh
Jai Niwas Palace In Kumbhalgarh
A ancient building Jai Niwas Palace located in Kumbhalgarh, Rajasthan, India. In the western region of Rajasthan, Kumbhalgarh is a small town in the Rajsamand district. With its vast courtyards, finely carved balconies, and breathtaking paintings, the palace is a remarkable example of Rajput architecture.
Maharana Fateh Singh, who governed the area from 1884 until 1930, constructed the palace. He was well-known for his passion of architecture and design and for being a tremendous supporter of the arts. As a summer resort for himself and his family, he ordered the building of Jai Niwas Palace in Kumbhalgarh.
The ground level of the two-story Jai Niwas Palace consists of a number of halls, courtyards, and gardens. The Maharaja's bedroom, which is embellished with elaborate carvings and vibrant paintings, is among the private suites on the upper floor.
A sizable garden that is separated into many areas, each with its own distinct layout and use, surrounds the palace. Many smaller courtyards and gardens, each with its own fountains, ponds, and statues, border the garden's center courtyard.
Beautiful paintings that adorn several of the rooms' walls and ceilings are one of Jai Niwas Palace's most striking characteristics. The paintings show portraits of the royal family and members of their forebears in addition to scenes from Hindu mythology. The paintings include elaborate patterns, vivid hues, and great levels of detail. You can also visit our dera Jawai resort.
The palace also features a number of terraces and balconies with breathtaking views of the surrounding landscape. Visitors frequently stop at the balconies, which are decorated with beautiful carvings, to take pictures and take in the landscape.
Another prominent feature of Jai Niwas Palace is the exquisite mirror work that covers many of its walls and ceilings. For those who enjoy architecture, the palace is an intriguing place to visit because of its distinctive fusion of Rajput and European architectural styles.
Jai Niwas Palace in Kumbhalgarh is a major historical landmark in addition to being a lovely example of Rajput architecture. The palace has witnessed several significant events throughout the years and has played a significant part in the history of the area.
The historic Kumbhalgarh Treaty was signed in 1918 in Jai Niwas Palace, making it one of the most important occasions to occur there. The Maharana of Mewar, who held Jai Niwas Palace, and the heads of many princely states, including the British Raj, signed the pact. After the signing of the treaty, British authority over the area came to an end and a new period of self-government began.
Visitors may now explore the magnificent architecture and get knowledge about the area's history at Jai Niwas Palace, which is available to the public. The palace has been brought back to its former splendor and is a well-liked stop for travelers who are curious in the fascinating history and culture of Rajasthan.
Kumbhalgarh offers visitors a variety of additional attractions in addition to the palace. The majestic fort, one of the biggest in Rajasthan, is the town's most well-known feature. Rana Kumbha constructed the fort in the 15th century, and it is now a UNESCO World Heritage Site.
The Rana Fateh Singh-built palace Badal Mahal and the Kumbhalgarh Wildlife Sanctuary, which is a haven for an extensive range of animals including leopards, wolves, and hyenas, are two other historical attractions in Kumbhalgarh.
In conclusion, Jai Niwas Palace in Kumbhalgarh is an important historical landmark in Rajasthan and a wonderful example of Rajput architecture. The palace is a must-see location for anybody interested in the fascinating history and culture of the area, and guests are likely to be impressed by its magnificent paintings, courtyards, and gardens.