Rajwada Desert Camp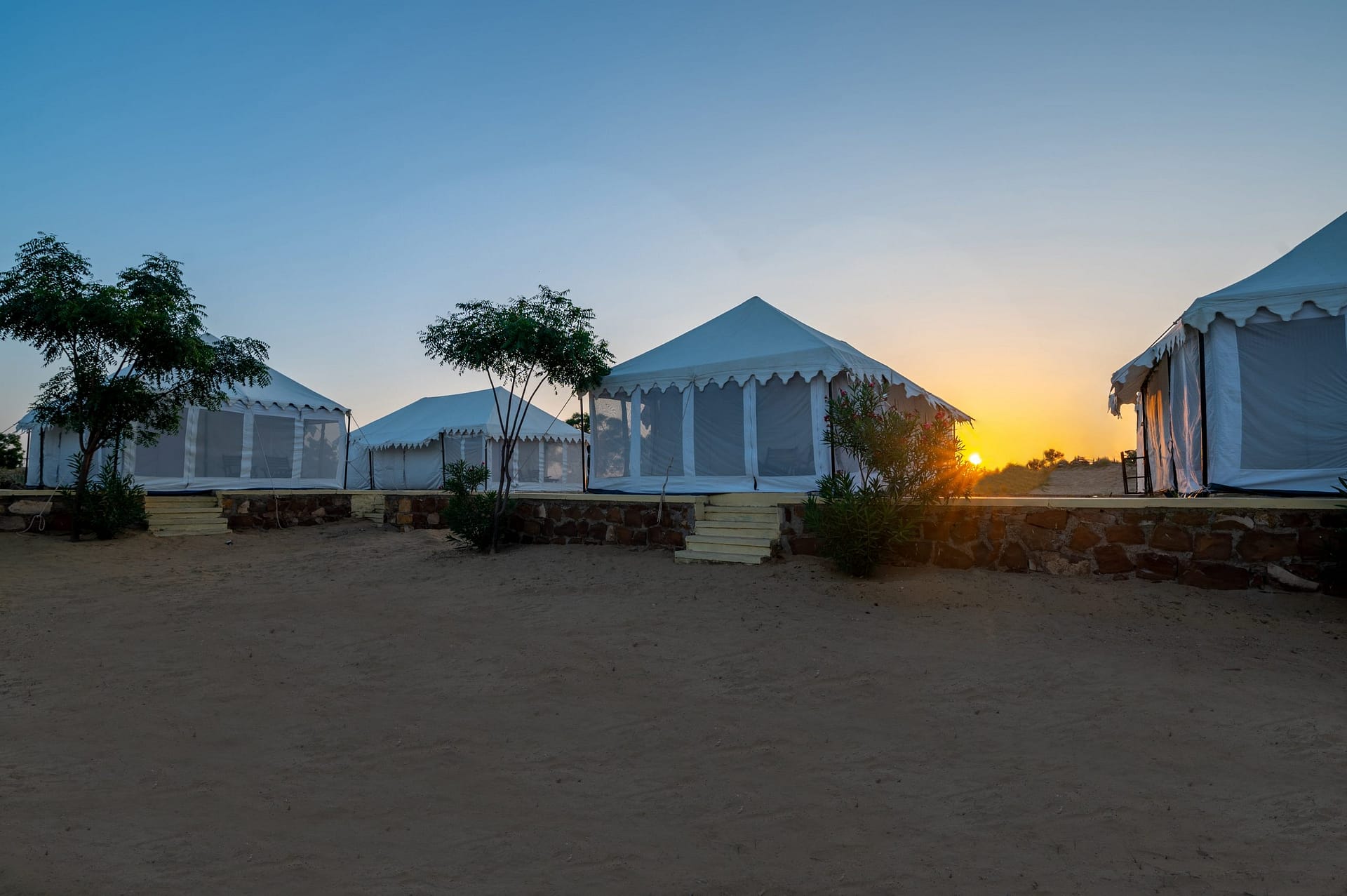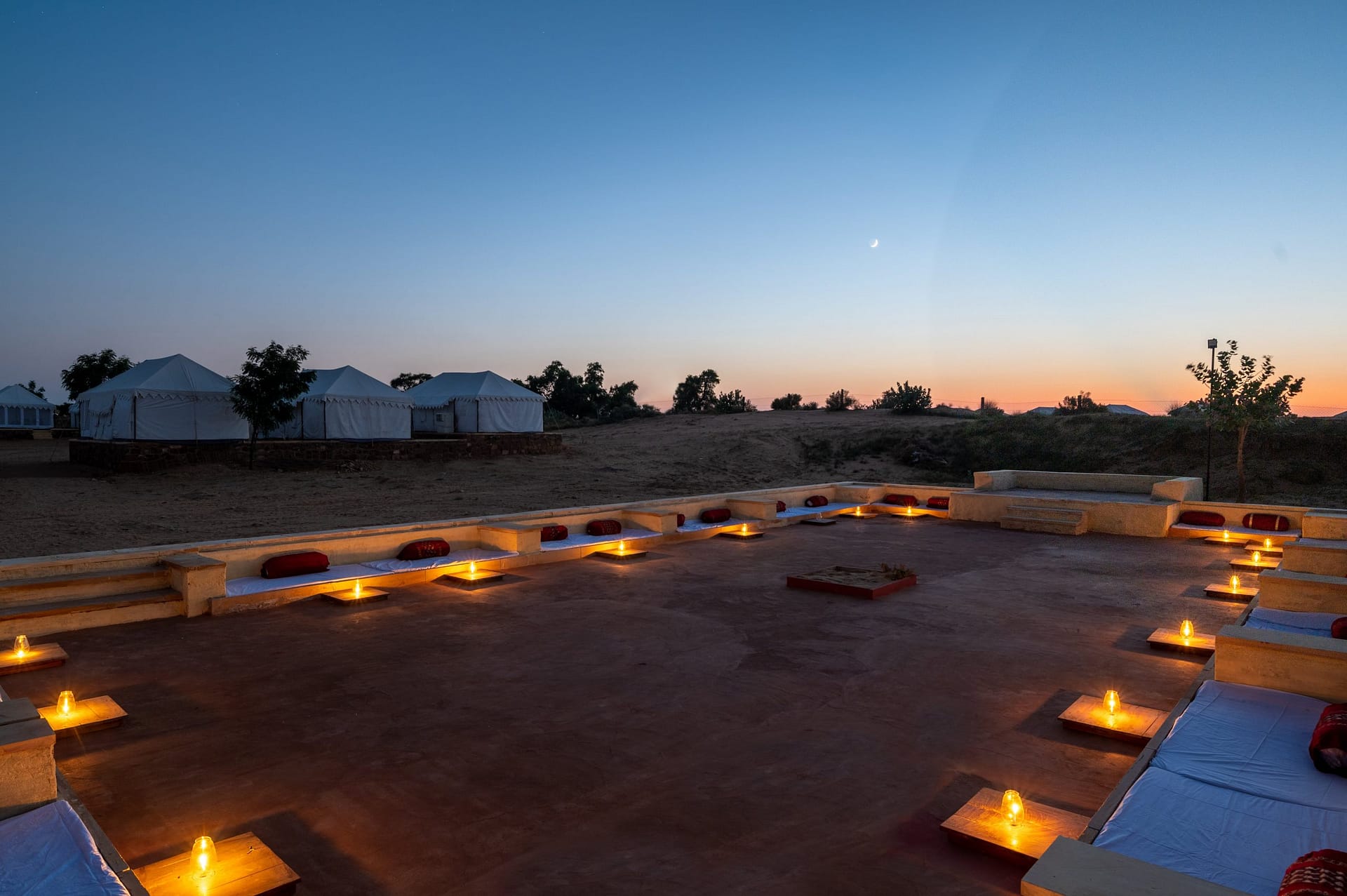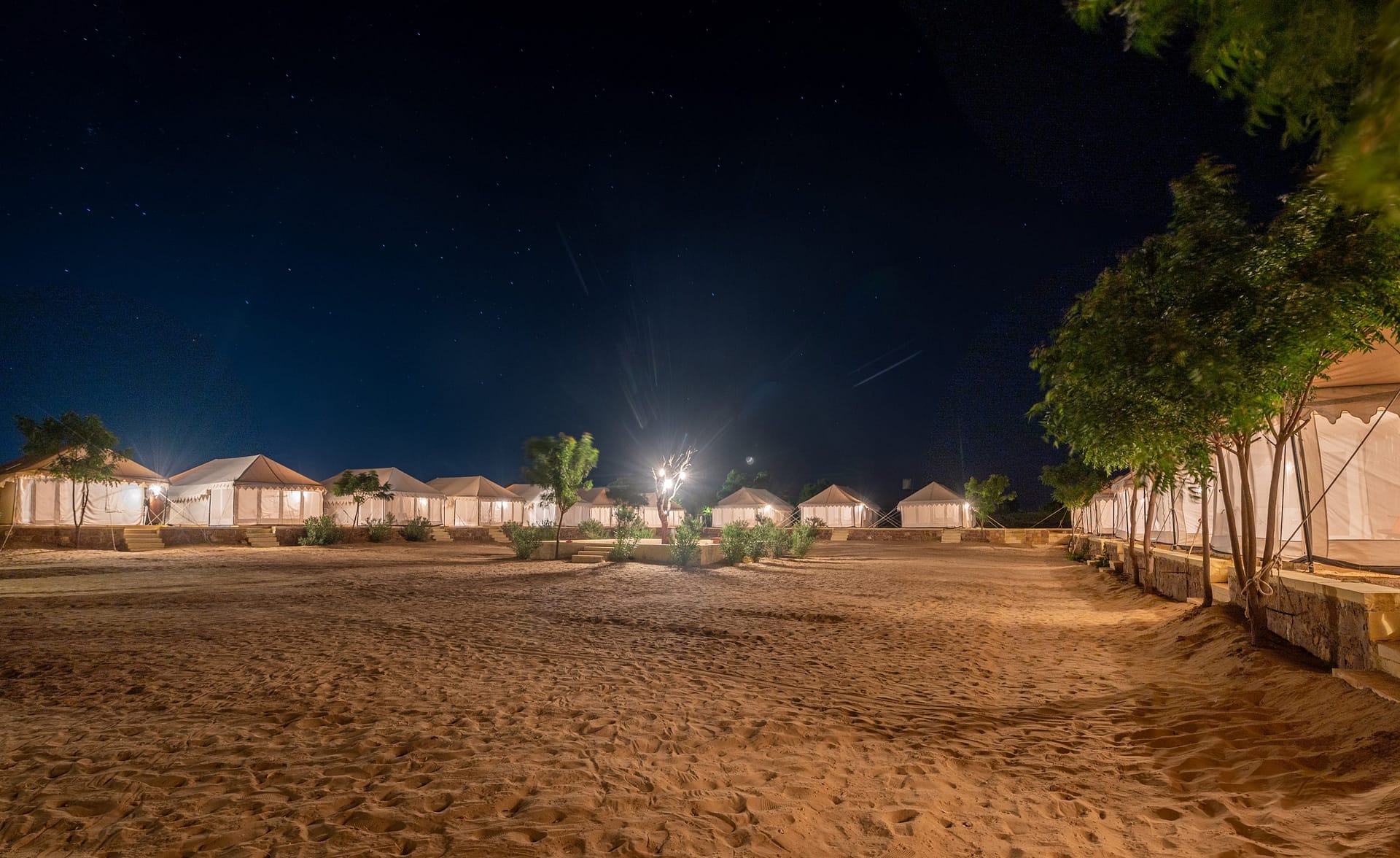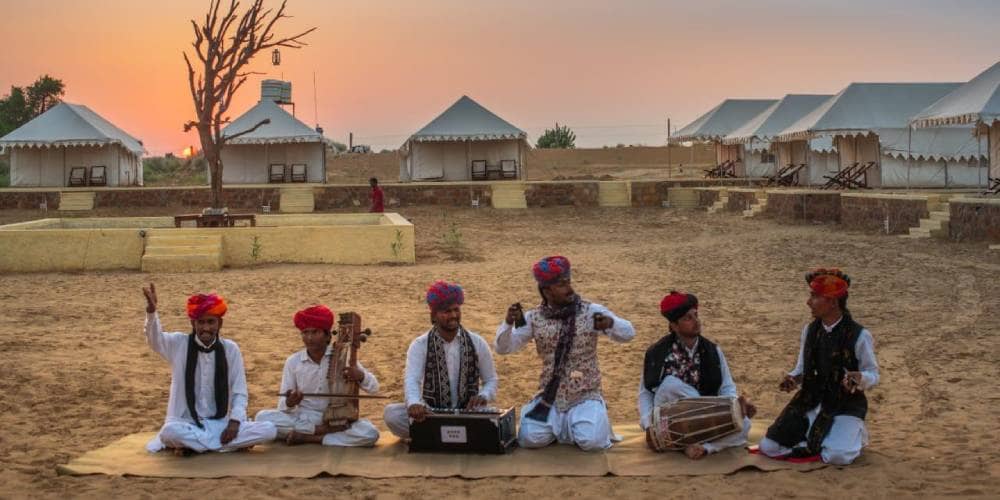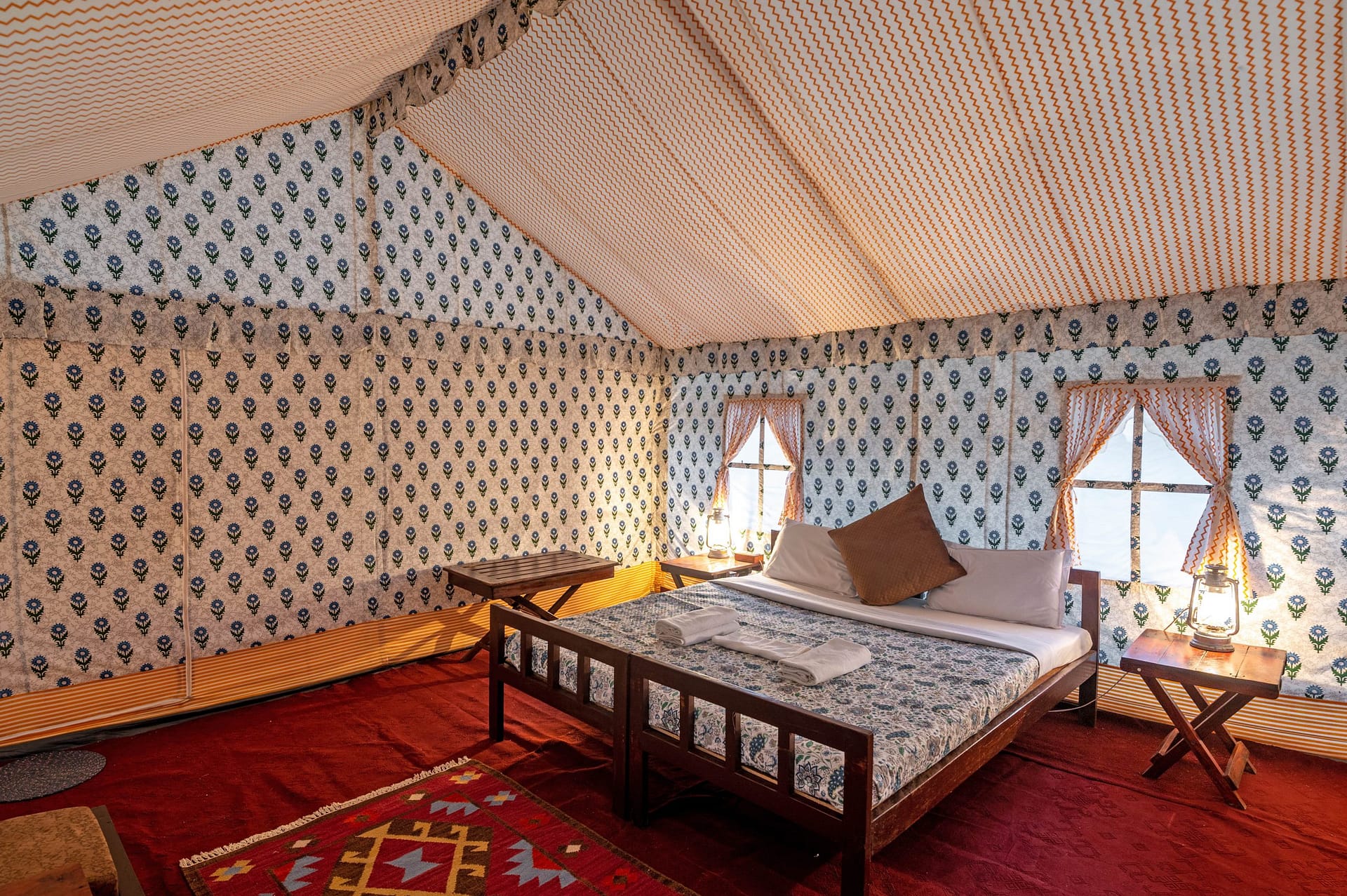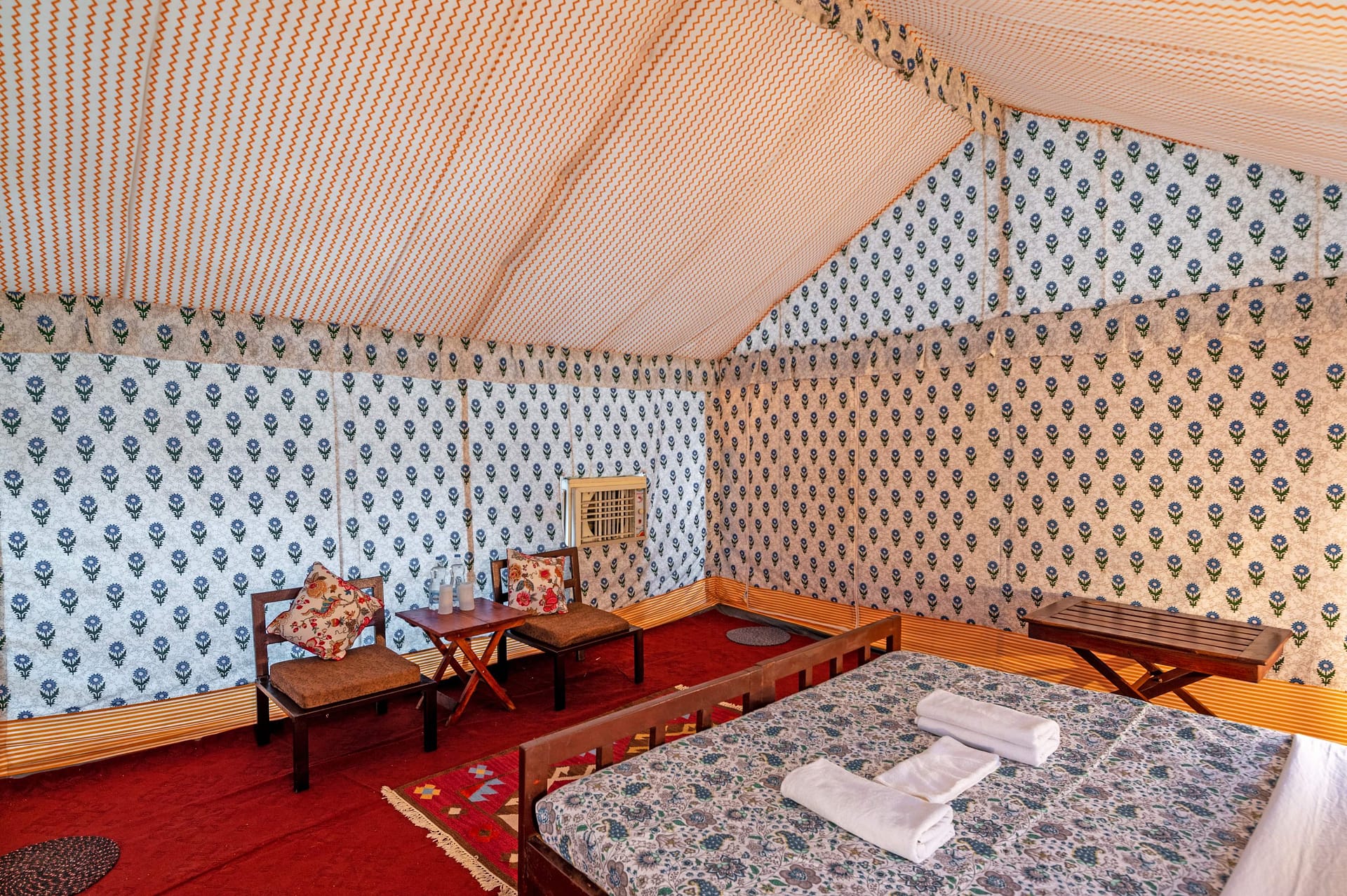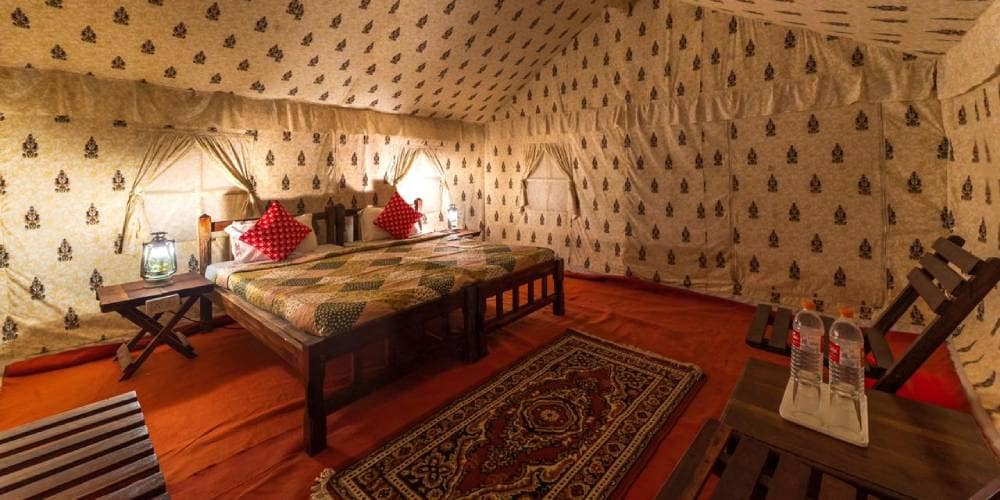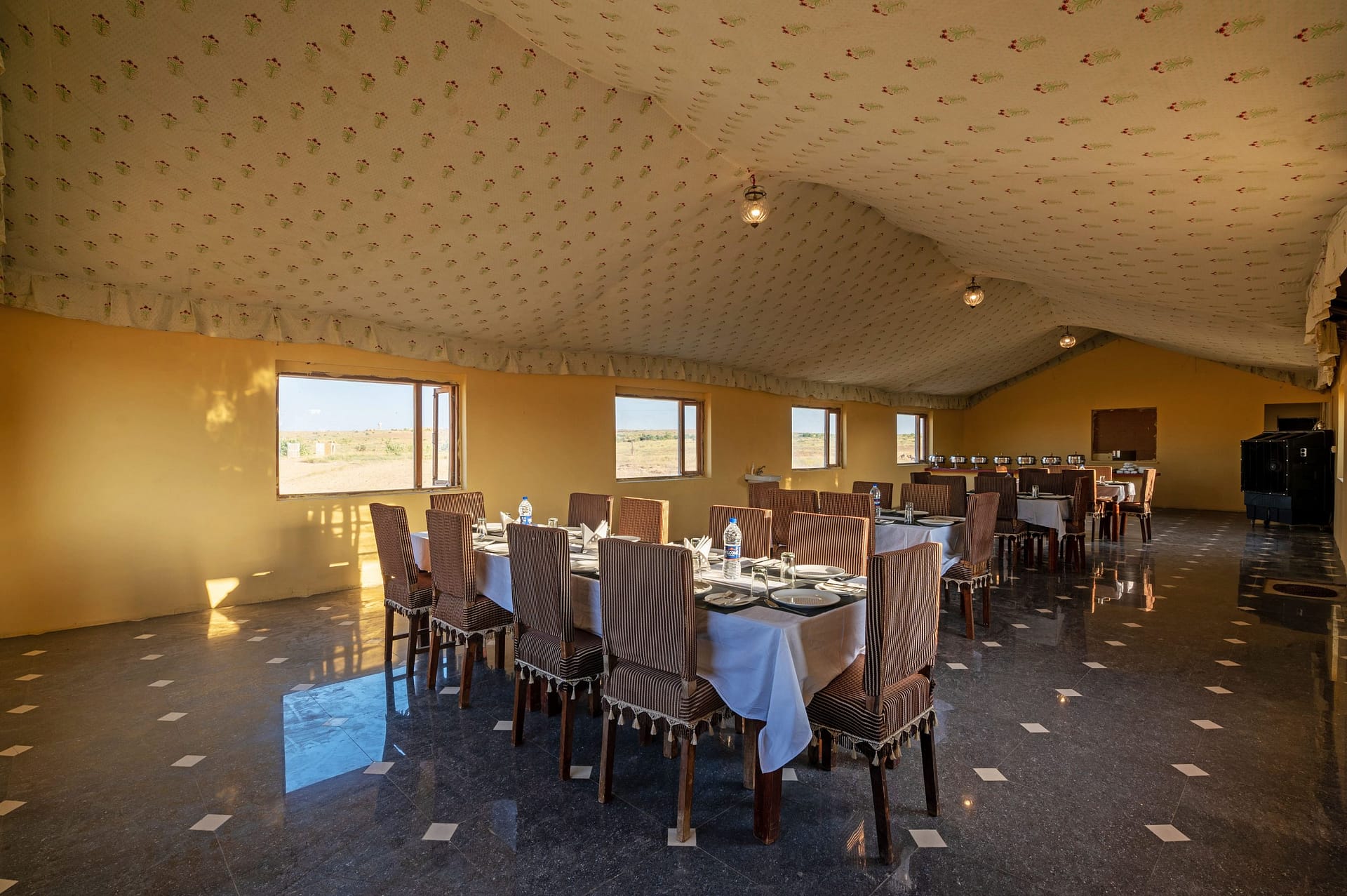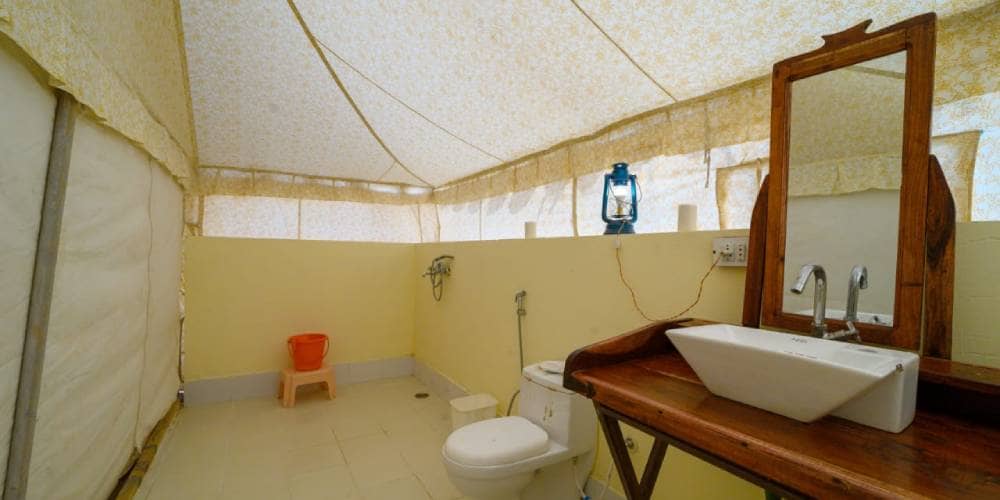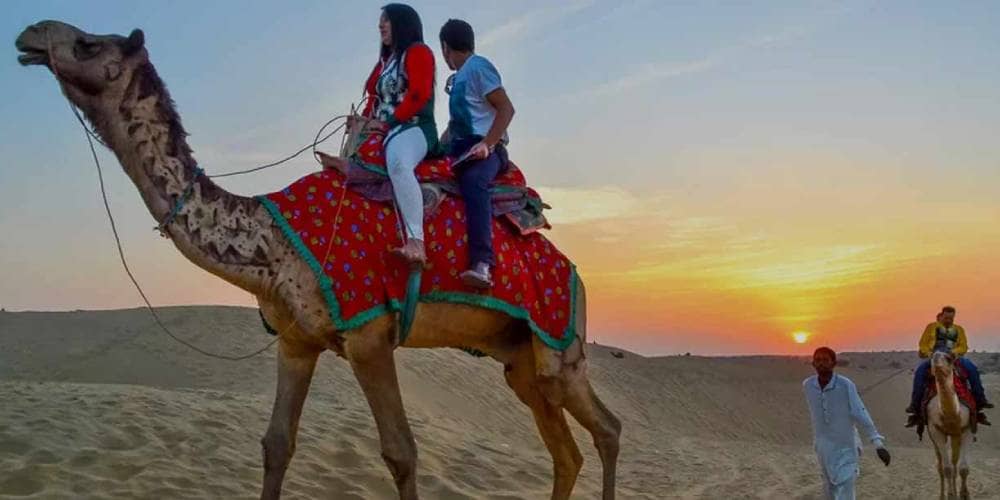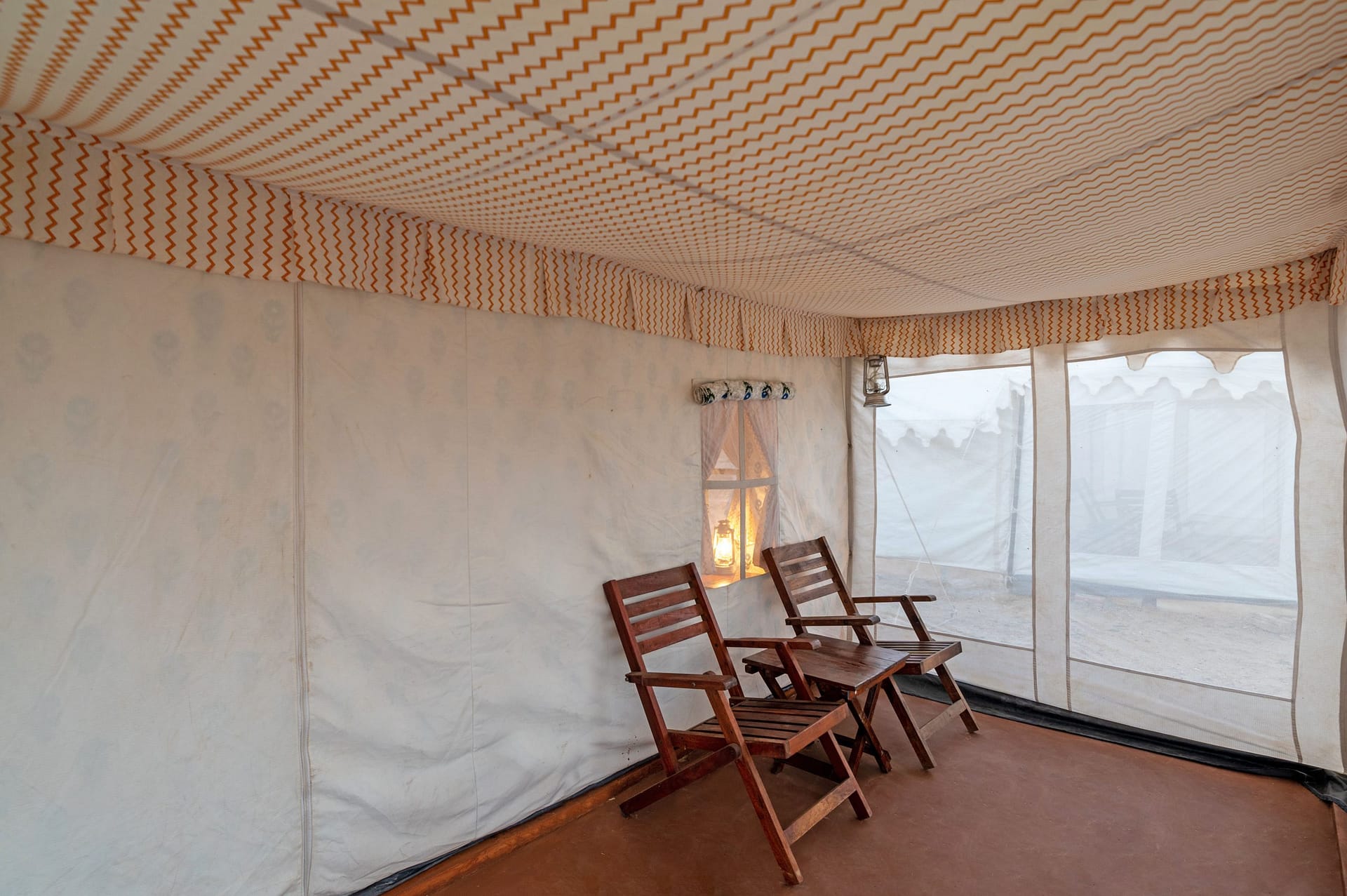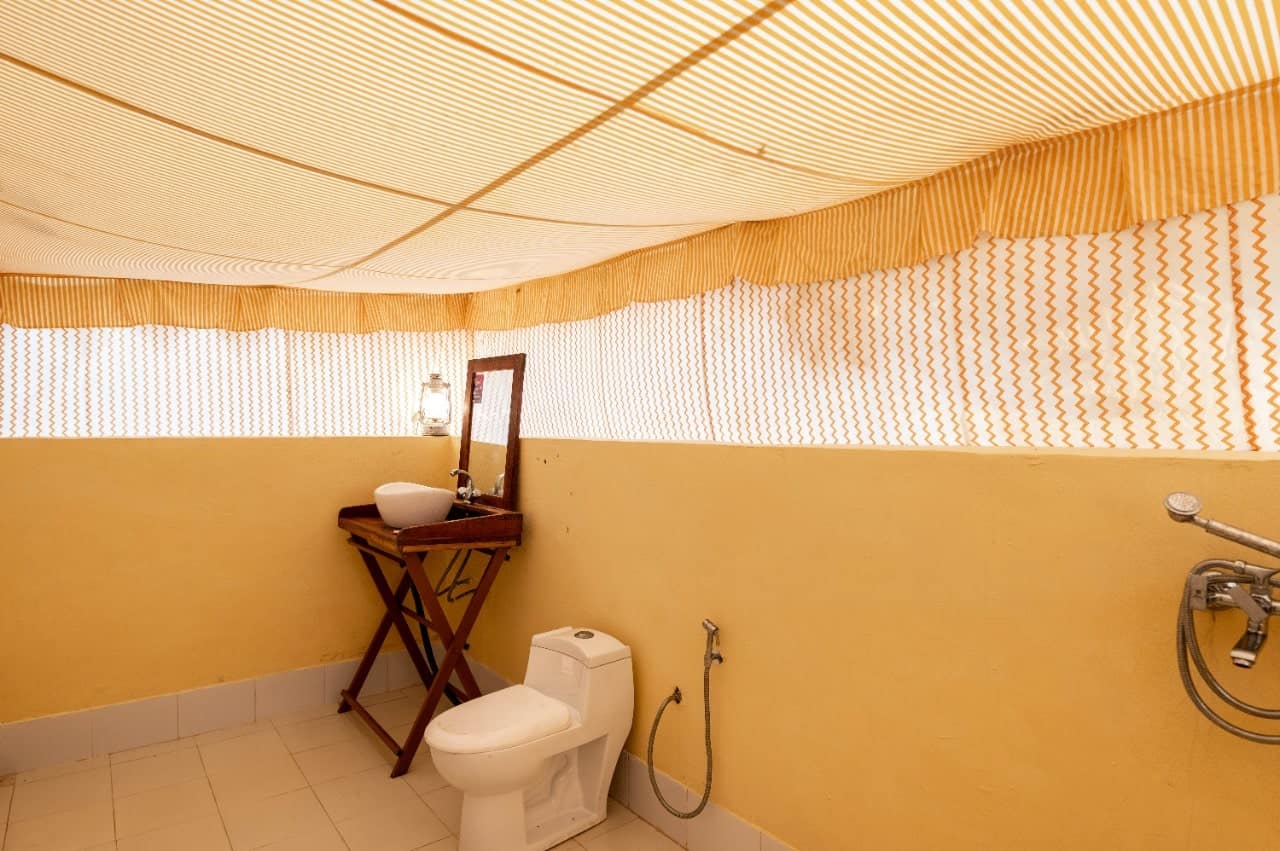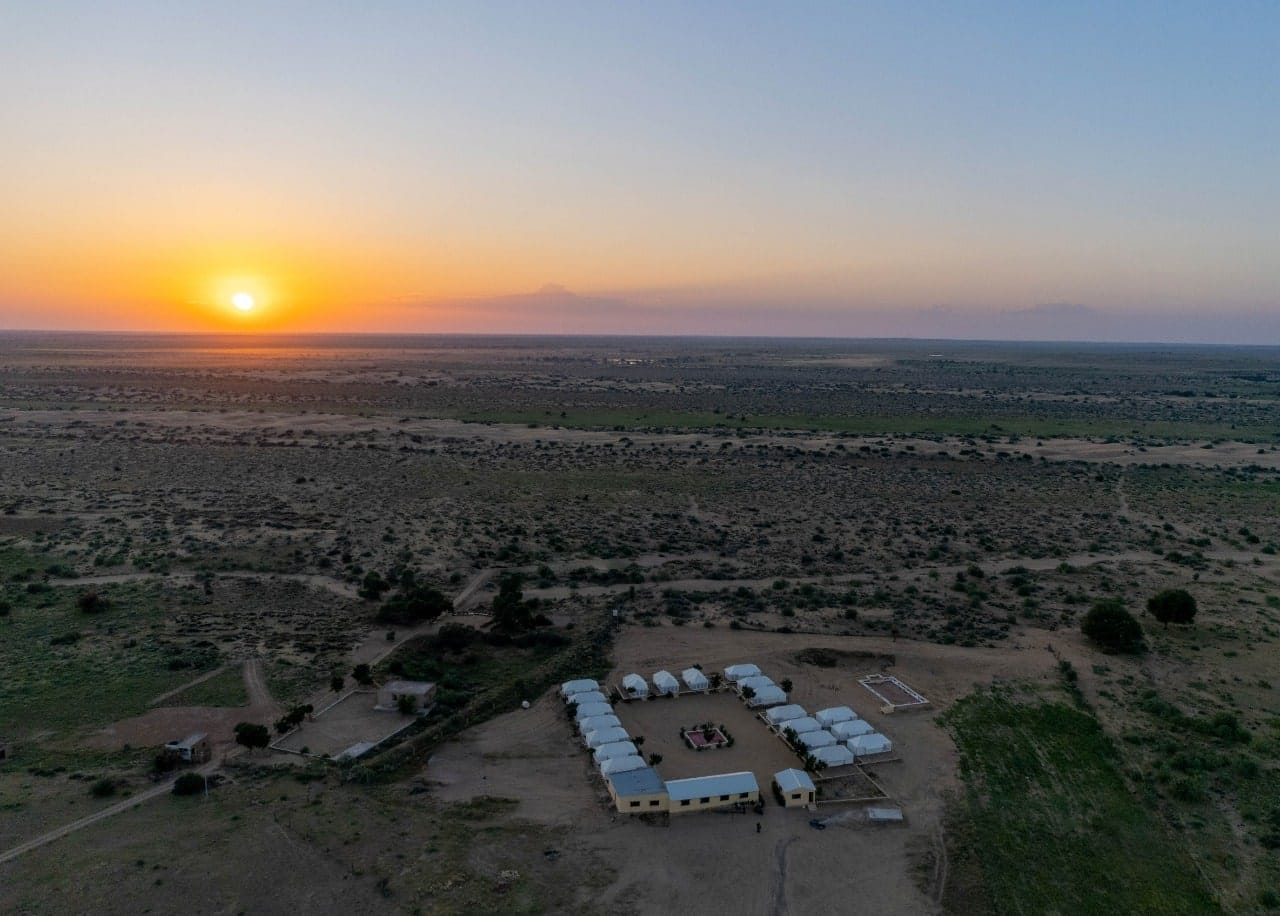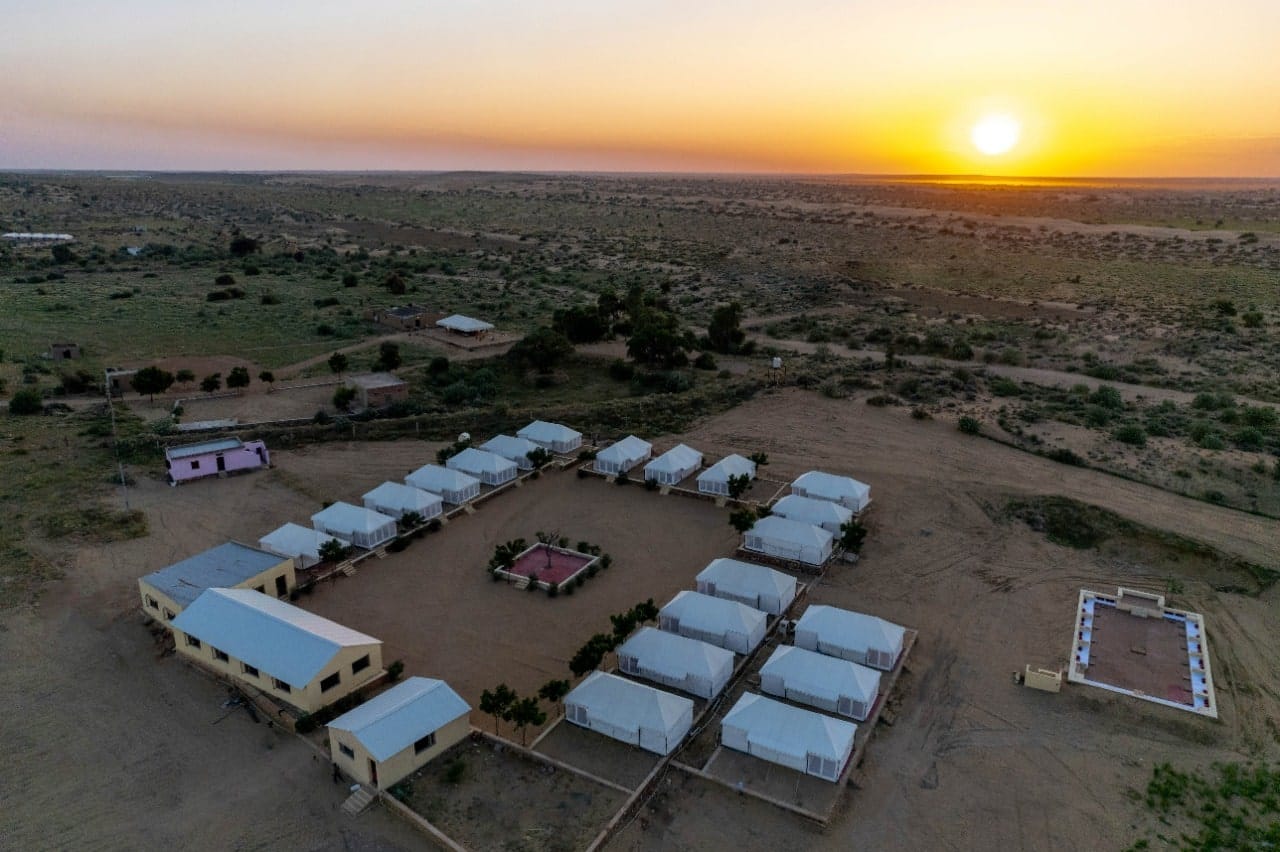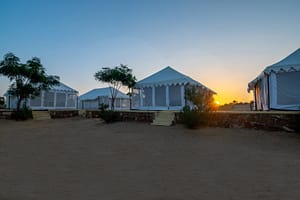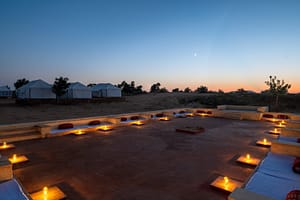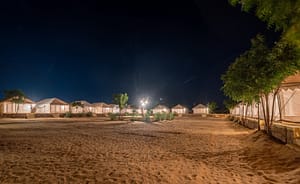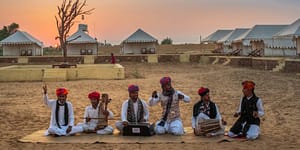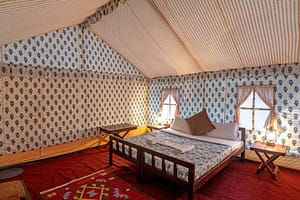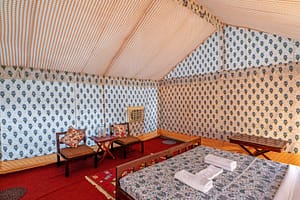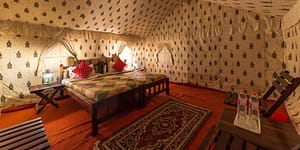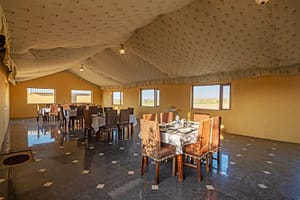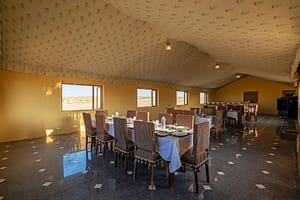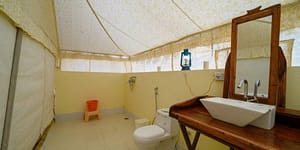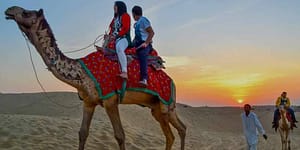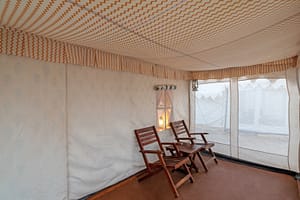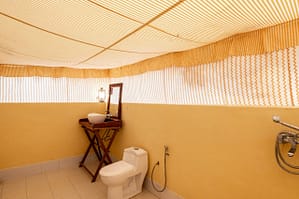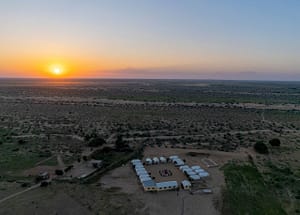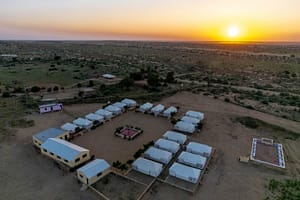 ACCOMMODATION
Rajwada Desert Camp, Sand Dunes Jaisalmer
If you want Luxury Camp In Jaisalmer then you are in right place Rajwada Desert Camp is Offer 20 Luxury Camps In Jaisalmer Very Affordable Prices with Excellent Services.
Our guests have the pleasure to view the dunes from their camp window and enjoy accommodation with Maharana style bedroom, attached with a modern washroom and one verandah sitting space attached with every camp. There is a large dining camp serving the best of Rajasthani Cuisine and a large open reception Camp seating areas.
Room Facilities
wireless Internet
Iron/ironing board
Air conditioning
Arm chair
Flat-screen TV
Laundry Facilities
Luggage Storage
Hairdryer
Bathrobes
Work desk
In-room safe
tea making
Tours/Travel Desk
Towels Included
Important Information
***Property Policies & Conditions:
1. Cancellation policy: 1 day before arrival.
2. Check in from 12:00 to 23:00.
3. Check out before 10:00 noon.
4. Payment by card is accepted.
5. Reception working hours: 24*7.
6. No pets Allowed.
Check-in / Check-out
Earliest check-in: 12:00
Location Information
Near Sam Sand Dunes Kanoi To Salkha, Road, Sam, Rajasthan 345001
Rajwada Desert Camp Jaisalmer
Enjoy the regal flavor of Rajasthan's culture and tradition with Rajwada Desert Camp, the one and only representation of a royal affair and this is one of the best camp to stay in Jaisalmer. Enjoy the wonderful architecture of a bygone age all around you as you treat this location as your own home.
The most stunning area in Rajasthan is Jaisalmer, sometimes known as the "golden city of Rajasthan." Join us as we explore the historical journey of Jaisalmer. We have long-established a magnificent desert camp. The most stunning area in Rajasthan is Jaisalmer, sometimes known as the "golden city of Rajasthan." Join us as we explore the historical journey of Jaisalmer. We have long-established a magnificent desert camp.
Prestigious Camp in Jaisalmer
If you're looking for a luxury camp in Jaisalmer, your search is over. The 20 luxury camps offered by Rajwada Desert Camp in Jaisalmer is very reasonably priced and provide excellent services. our camp is really spacious, and all of the materials used to build it were natural and local. Visit our Luxury Camp in Jaisalmer and stay with us. Our guests enjoy accommodations with a Maharana-style bedroom, a contemporary bathroom, and one verandah sitting area linked to every camp, as well as the pleasure of viewing the dunes from their camp window. Both a sizable open reception camp and a dining camp serving the best Rajasthani cuisine are there.
In Jaisalmer, A Desi Camp
Your search should end here if you are one of those persons who is obsessed with Indian tradition and adventure. Rajwada Jaisalmer camp will definitely gratify all of your desires! Rajwada Desert Camp Jaisalmer will take your breath away with its beautiful vernacular architecture and sophisticated interior design details. Also, visit our Everest hill resort in Kumbhalgarh city.
Experience
Imagine sinking your toes all the way into the sand while enjoying a panoramic view of a golden plains and relaxing classical music in the background. Simply another term for peaceful vacations! For the best way to round off the day, Jaisalmer Camp offers camel safaris, jeep safaris, quad biking, candlelight dinners on the dunes, and even folk performances in the evenings.
Ideal Season to Visit
From August to March: Wintertime is the best time to visit the desert camps. Therefore, it is best to schedule your trip between August and March. The weather is very comfortable for sightseeing and other outdoor activities like camel rides and desert safaris. The temperature rarely rises over 24 degrees Celsius. The temperature can further drop to 7 or 8 degrees Celsius during the evenings and at night.
Enjoy a Life of Adventure in Jaisalmer
For exciting activities like a safari, Jaisalmer is the ideal location. You now have the chance to tour fantastic forts, majestic palaces, and superb has. You can decide between going on a "jeep safari" or even a "camel safari". During the safari journey, stop at some of the oldest haunted settlements, such Kuldhara. Bada Bagh, Salim Singh ki Haveli, and Jaisalmer Fort are further attractions. Additionally, visitors can get a full glimpse of the captivating locations that house fascinating creative sculptures.
Food & Fun
Both a sizable open welcome camp and a dining camp offering the best Rajasthani delicacies are there. The bonfire serves as the centre point for the nightly entertainment programme, which includes dancing, magic shows, puppet performances, juggling, camel parades, refreshments, and Thar music rhythms.
Services Offered
Rajwada Desert Camp offer completely furnished tents in the with opulent accommodations, toilets, and electicity, giving you a home-away-from-home feeling. In the finely constructed tents in Jaisalmer, which feature a centre room, toilets with all contemporary amenities, including 24 hour running water, one can experience Rajasthani tradition while remaining close to nature. Rajwada desert camp Jaisalmer offer an outside restaurant to add to your experiences, joy, and merriment.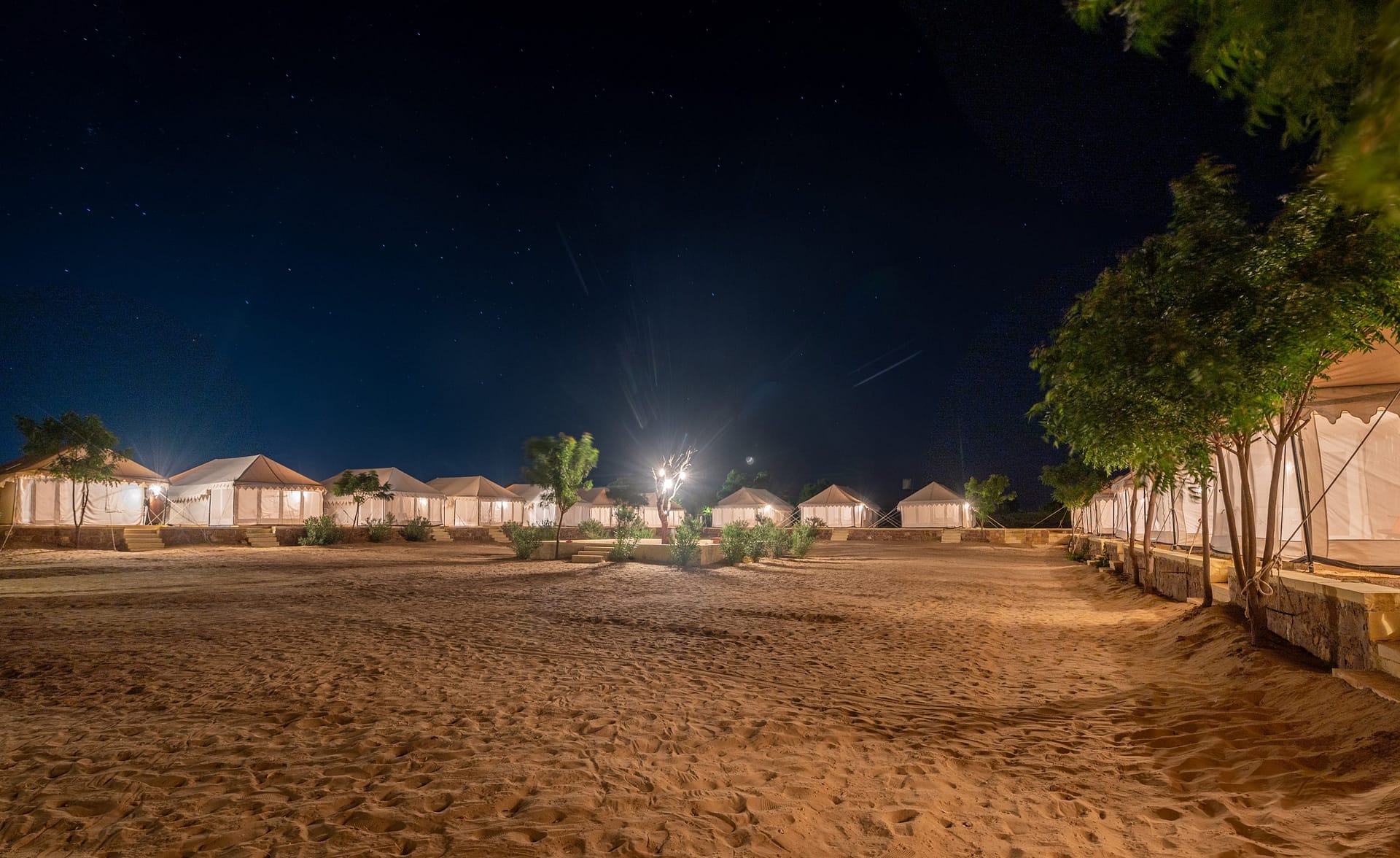 Best Camp to Stay in Jaisalmer
From the majestic Indian city known as the "Golden City," where the forts are still standing, welcome to the surreal abode of Rajwada. India's "The Royal Desert City" Jaisalmer, which is known for its opulent palaces and forts. Rajwada warmly invites you to spend your holidays at our home, which has been carefully designed to simplify your Jaisalmer exploration. It feels like therapy to watch the sunrise and sunset while dining with us at the Rajwada desert camp in Jaisalmer, which is beautifully situated at the top of silky sand dunes. Relax on the armchairs on the verandah to relieve the stress of the office.
A camel or Jeep safari option is available directly behind the desert camp. On request, we also hold candlelight meals at the dunes. Our meticulously built tents, with their courtyard-centered designs, will transport you to the Rajputana way of life. It's fantastic to spend evenings in places where you can take in cultural activities while also indulging in a binge of some truly delectable delicacies. The tents provide a comfortable king-size bed and an adjacent bathroom with modern decor and a variety of amenities.
Are you interested in camping in the desert?
Jaisalmer is the go-to location if you want to experience Dubai in India. In Jaisalmer, you may do camel safari, quad riding, and dune bashing! When you stay in lavish desert camps, you may feel the true adventure of the Thar Desert and the Jaisalmer breezes, which whisper the grandeur of legendary kings. Rajwada offers a large selection of amenities and numerous styles of Jaisalmer desert camps for your comfort and the best camp to stay in Jaisalmer. The traditions of our predecessors are carefully preserved while being reinterpreted in the context of modern society since we see ourselves as more than just a campsite.
Are Jaisalmer tour packages on your mind?
To experience a soul-renewing renewal unlike any other, sink your feet deeply into Jaisalmer's golden sands. Enjoy the glory of the silken dunes, enthralling nights filled with the colorful costumes of Rajasthani folk dancers, and the grandeur of Jaisalmer's forts. Take a deep dive into the ocean of traditional Indian practices with the Jaisalmer Camp Package at Rajwada. The most well-known pictures of the sparkling dunes and thrilling safaris are presented to you for your visual enjoyment. In order to escape the rush and bustle of daily life, and start a new chapter in your life while seeking comfort in Jaisalmer's magnificent Thar desert.
At its finest, camping life!
One of the most amazing places to go desert camping in the Thar Desert is Jaisalmer. Camping in Jaisalmer is renowned for offering exceptional desert encounters, thrills, and adventure. If you're seeking adventure in the city of Royal Deserts, sign up for the best camp to stay in Jaisalmer to get a full understanding of authentic Rajasthani culture.
Rajwada Desert Camp is the best camp to stay in Jaisalmer located in the Thar Desert of Rajasthan, India. It offers a unique experience for tourists visiting Jaisalmer, known as the "Golden City" due to its stunning sandstone architecture. Here are some key features and activities you can expect at Rajwada Desert Camp: Desert Accommodation: The one of the best camp to stay in Jaisalmer offers comfortable and traditionally decorated tents with modern amenities. These tents are designed to provide an authentic desert experience while ensuring your comfort. Cultural Performances: Rajwada Desert Camp organizes cultural performances in the evening, including folk dances like the Kalbeliya dance and traditional Rajasthani music. You can enjoy the lively performances around a bonfire, immersing yourself in the vibrant local culture. Camel Safari: One of the highlights of visiting a desert camp is the camel safari. Rajwada Desert Camp arranges camel rides across the sand dunes, allowing you to explore the desert landscape and enjoy the stunning sunset views. Jeep Safari: If you prefer a faster-paced adventure, you can opt for a jeep safari that takes you deeper into the desert. This thrilling ride lets you witness the vastness of the Thar Desert and experience the adrenaline rush of off-roading. Traditional Rajasthani Cuisine: The camp offers delicious Rajasthani cuisine, including authentic dishes like Dal Baati Churma, Bajre ki Roti, and Gatte ki Sabzi. You can savor these flavorsome meals while enjoying the desert ambiance. Night Camping: Spending a night under the starry sky is a unique experience at Rajwada Desert Camp. The camp provides all necessary amenities for a comfortable stay, including cozy bedding, blankets, and proper lighting arrangements. Bonfire and Stargazing: After dinner, you can gather around the bonfire, listen to Rajasthani folk tales, and enjoy the mesmerizing starlit sky. Stargazing enthusiasts can observe the clear desert sky and identify various constellations. Desert Excursions: Rajwada Desert Camp can arrange excursions to nearby attractions such as the Sam Sand Dunes, Kuldhara Village, and Jaisalmer Fort. These excursions provide an opportunity to explore the rich history and cultural heritage of the region. It's worth noting that specific activities and amenities may vary based on the package you choose and the duration of your best camp to stay in Jaisalmer. It's recommended to check with Rajwada Desert Camp directly or through their official website for the most up-to-date information and to make any necessary bookings.