Dera Jawai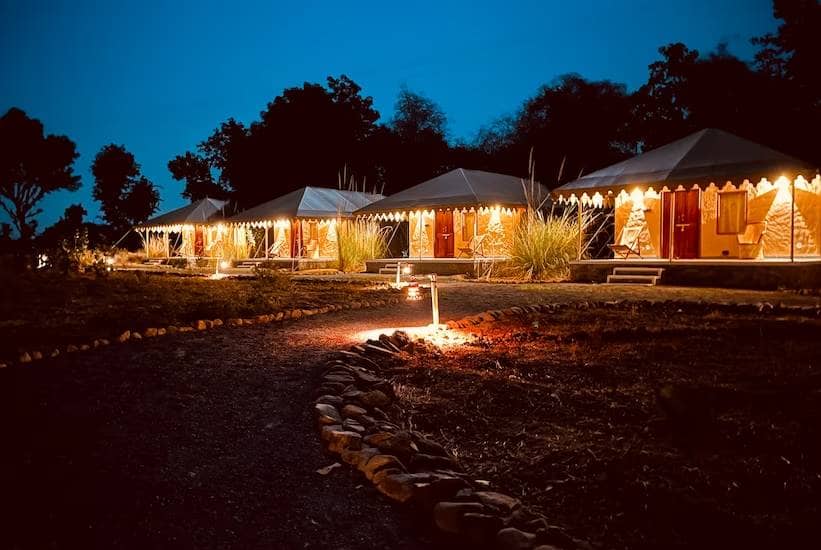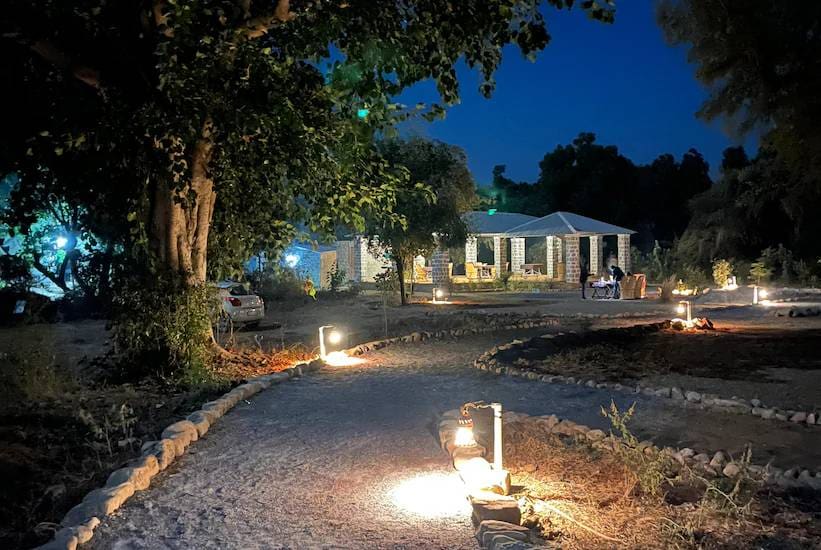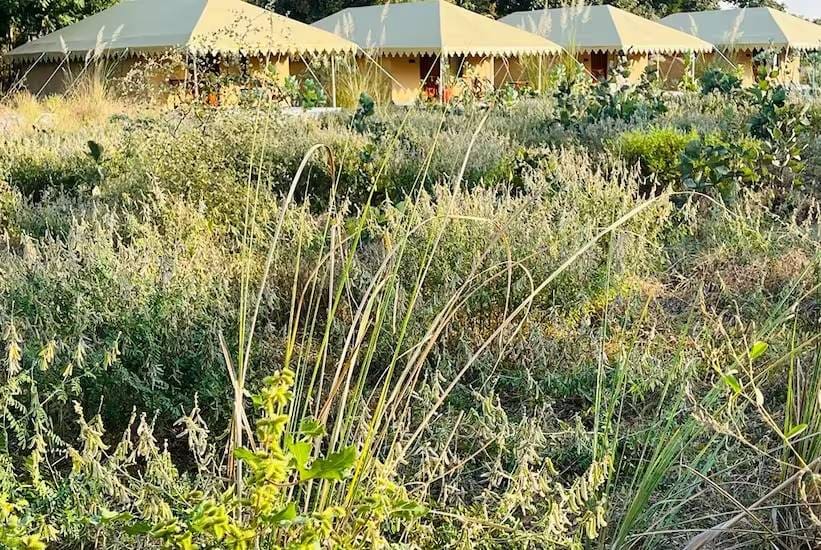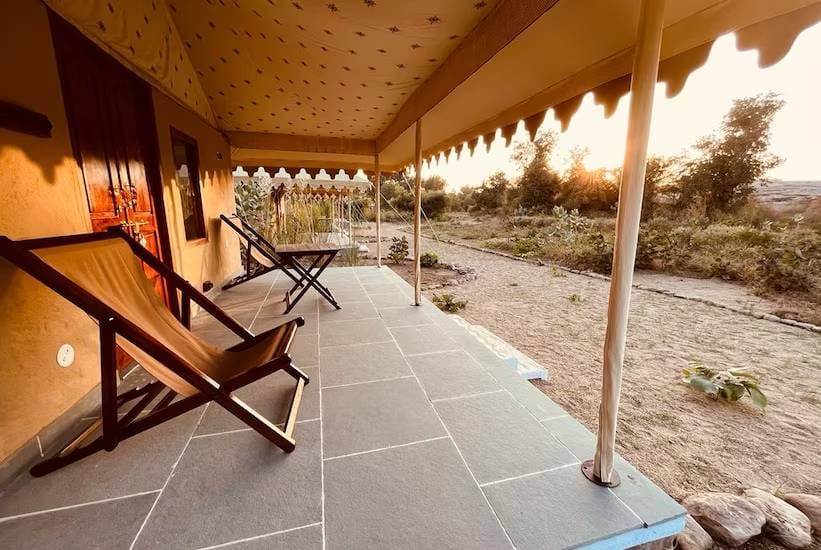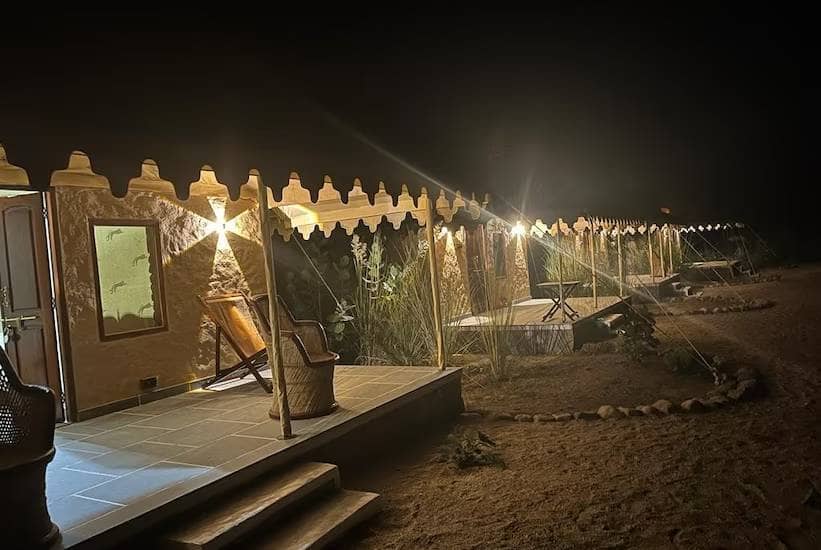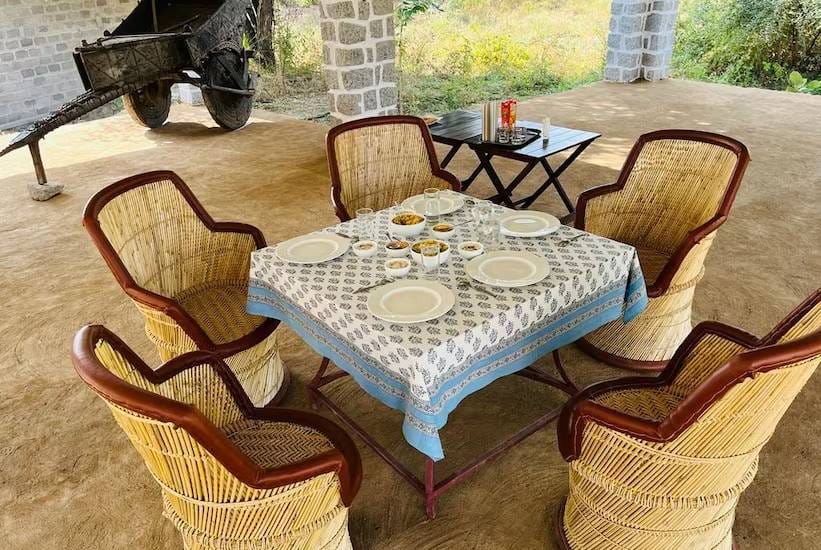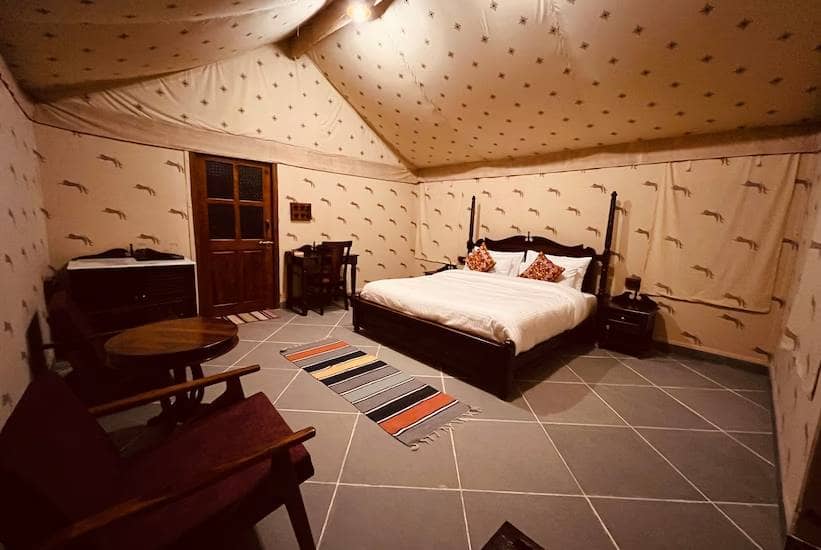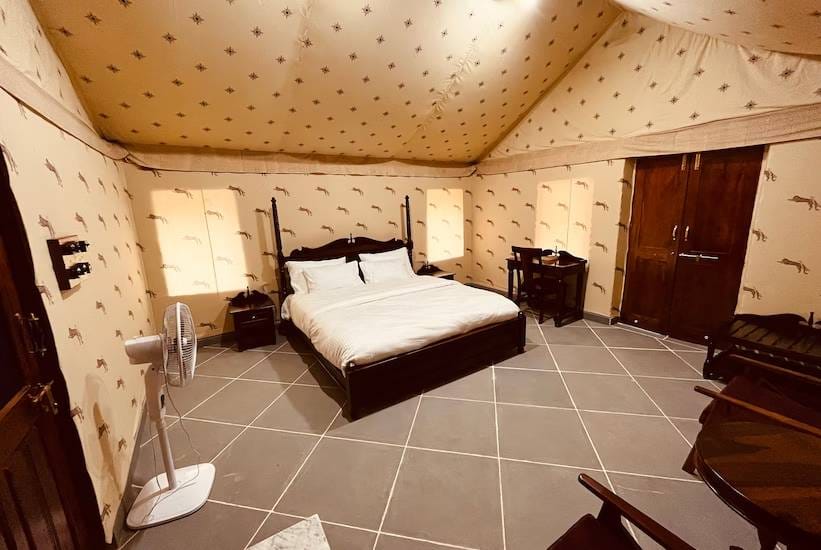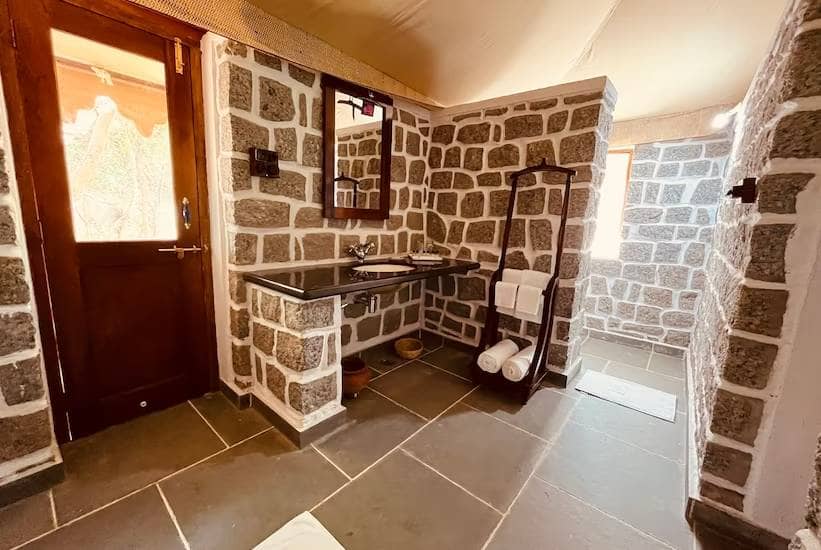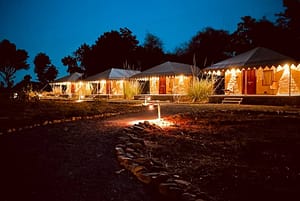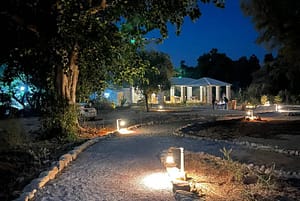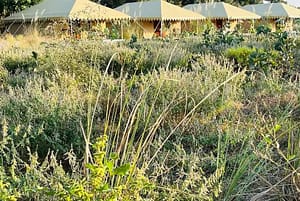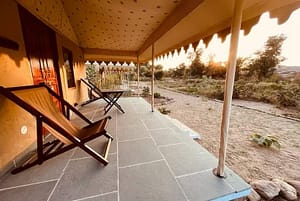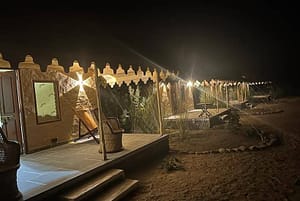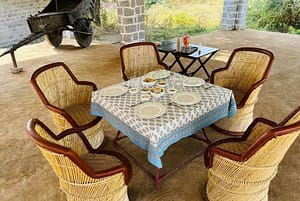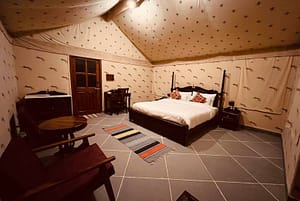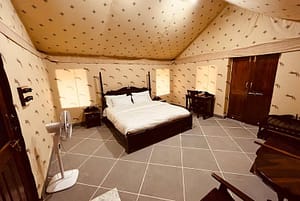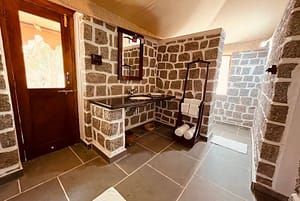 ACCOMMODATION
Dera Jawai - A Luxury Camp
Visit the best leopard camp in Jawai and enjoy amazing Jawai Jungle Safaris. Nestled in the cradle of Arawali mountain range, Dera Jawai is the best place to stay in the area.
A wildlife Camping experience that reinterprets the hospitality which waves the biodiversity of its setting with resilient ways of building a unique luxury wildlife camping destination perched atop a hilly forest.
It is a hospitality property located behind the jawai bandh, and one of the best resort near Jawai Dam in Rajasthan surrounded by a dense forest and Aravali hills. It reinvents the concept of Glamping that is entirely different than the seasonal tents camping, thereby providing guests with a year-round opportunity to observe the region's abundant biodiversity amidst a pristine forest.
Along with the luxurious accommodations and augmented the public spaces with a richer amenity mix.
Room Facilities
wireless Internet
Iron/ironing board
Air conditioning
Arm chair
Flat-screen TV
Laundry Facilities
Luggage Storage
Hairdryer
Bathrobes
Work desk
In-room safe
tea making
Tours/Travel Desk
Towels Included
Important Information
***Property Policies & Conditions:
1. Cancellation policy: 1 day before arrival.
2. Check in from 12:00 to 23:00.
3. Check out before 10:00 noon.
4. Payment by card is accepted.
5. Reception working hours: 24*7.
6. No pets Allowed.
Check-in / Check-out
Earliest check-in: 12:00
Location Information
Village Jeewada, Jawai Bandh Tehsil-Bali, Dist. Pali, Rajasthan 306707
Best Resort Near Jawai Dam
In the center of Rajasthan, India, there lies a special and private retreat called Dera Jawai Luxury Camp. Nestled in the breathtaking Aravalli Hills, the camp provides a deluxe glamping experience with all the latest amenities and conveniences. Sujan Luxury, a prominent luxury hotel brand in India renowned for its great hospitality and top-notch services, owns and operates the camp.
Lavish & Comfortable Stay:
Ten lavish canvas tents with enough space, plush furnishings, and an attractive aesthetic are available at the Dera Jawai Luxury Camp. King-size beds, cozy lounging areas, writing desks, attached bathrooms with showers, and private outside verandas are all included in each tent. In order to create a nice and comfortable living environment while preserving the rustic beauty of the camp, the tents are thoughtfully designed.
Delicious Meals:
The meals at the camp are a highlight of the trip. The skilled cooks at the camp create a variety of delectable dishes with fresh, regional ingredients that capture the true flavors of Rajasthan. Visitors have a choice of eating in the main dining tent of the camp or choosing a private dining experience in their tents or outside under the stars. Also, the camp provides a variety of energizing beverages and cocktails that may be savored at the bar or privately in your tent.
Adventures & Activities:
Visitors may participate in a variety of fun activities at the Dera resort near jawai dam to explore the surrounding nature and learn about the native way of life. You can also visit Jawai Bera Leopard Camp for your stay. Visitors are taken on vehicle safaris by the camp's knowledgeable naturalists and guides to view leopards, antelopes, and other wildlife in the surrounding Jawai Leopard Protection Area. Visitors may also go on a village tour to discover the surrounding areas and learn about the customs and way of life of the inhabitants.
The camp provides yoga and meditation classes given by qualified instructors for individuals interested in wellness and relaxation. Indulge in a variety of spa services, including as massages and body wraps, that employ organic products found locally to provide visitors a restorative and soothing experience.
Together with the above stated activities, Dera Jawai Luxury Camp also gives visitors the chance to participate in a variety of cultural activities and events. Visitors may take part in cooking lessons to learn how to make traditional Rajasthani cuisine with ingredients they can find around. The camp also presents traditional dances and live musical performances that highlight the rich musical and dance traditions of the area. The camp's naturalists provide photography lessons and pointers on how to take beautiful animal and scenery pictures for visitors who are interested. The camp's dedication to sustainability and responsible tourism is demonstrated by its eco-friendly operations and assistance to the neighborhood through a number of programs.
Tranquil Location:
In Rajasthan's Aravalli Hills, near the community of Jawai, is where you can find Dera Jawai Luxury Camp. The camp is close to the Jawai Leopard Protection Area, which is also home to other animals including hyenas, jackals, and raptor birds as well as a sizeable population of leopards. The camp is easily reachable by road from Udaipur, a neighboring city that is around 140 kilometers distant.
An Opulent Hideout: A Perfect Get Away
Resort near jawai dam provides a distinctive and opulent glamping experience that marries the best of both worlds: contemporary conveniences and services with the unpretentious appeal of the nearby nature. The camp is the perfect getaway for nature lovers and adventure seekers alike due to its breathtaking setting, delectable cuisine, and thrilling activities. The Dera Jawai Luxury Camp ensures an amazing experience with its first-rate services and superb hospitality.
DERA JAWAI WEATHER
Summers (March to June) are very hot with the mercury level rising up to 45°C. While Monsoons (July to September) offer medium rainfalls. Winters (November to February) are quite cold with temperature going down as low as 2°C in December and January. November and February are pleasant with slight cold in mornings and evenings. Heavy woolens are advised during winter months and light cotton clothing is recommended during summers if you plan to stay resort near jawai dam.